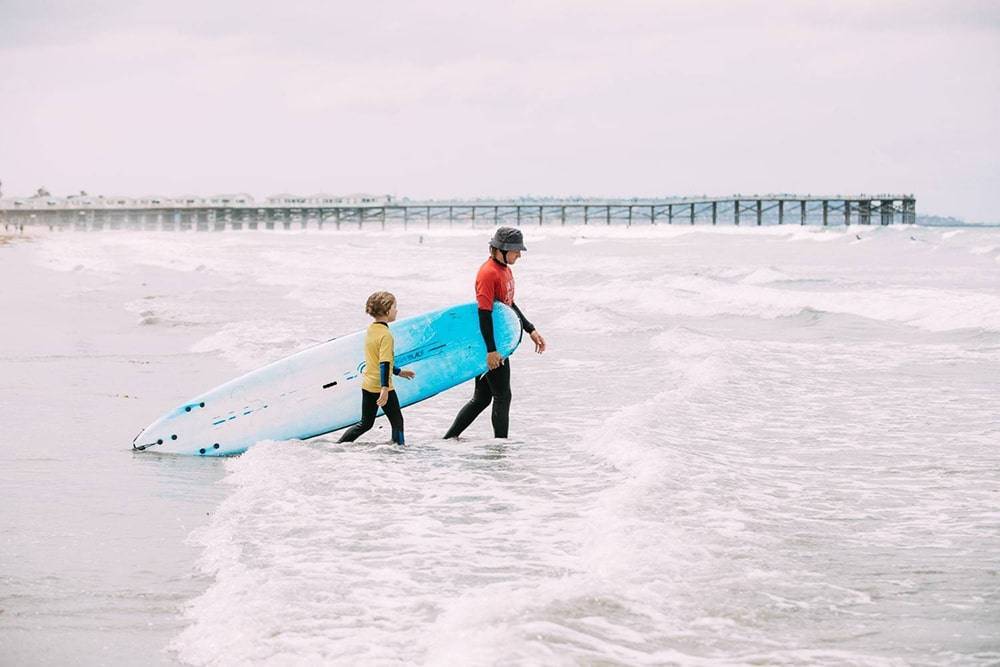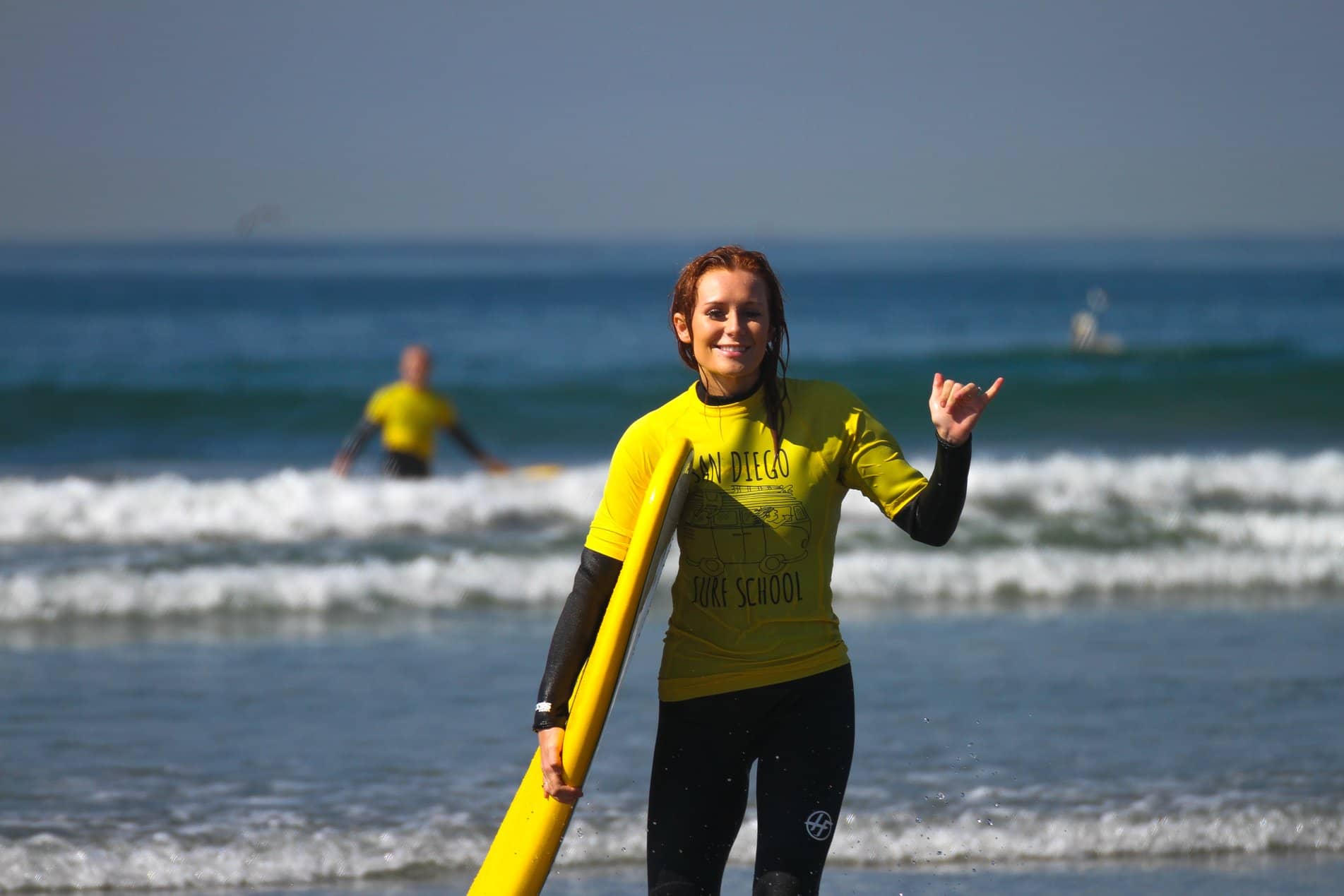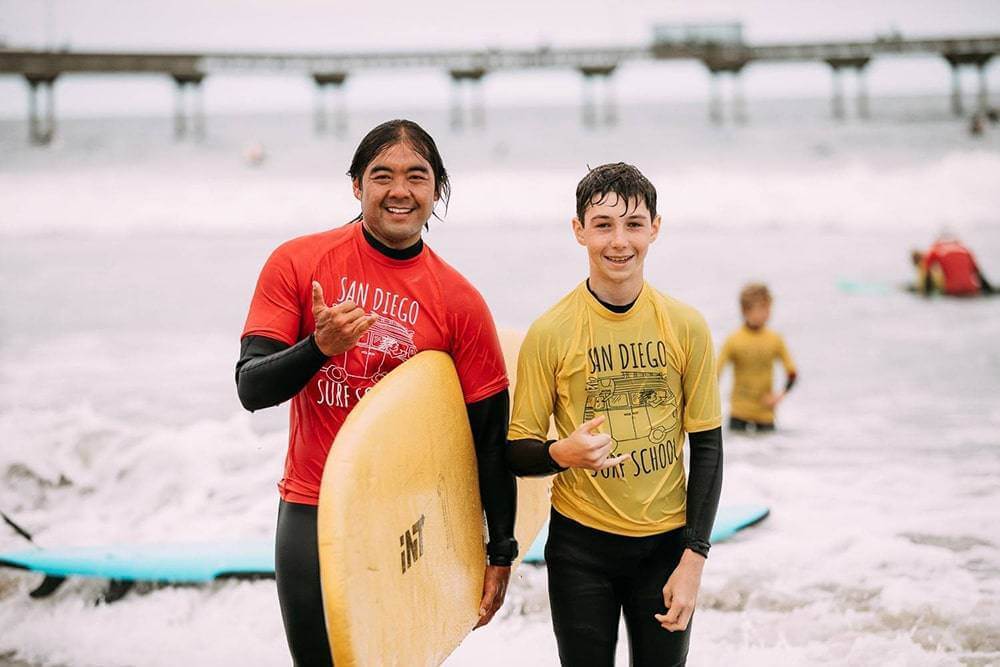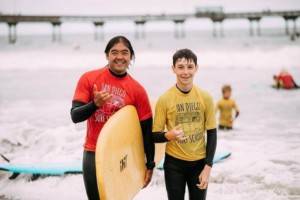 4 Private Surf Lessons For The Price Of 3
$ 452.40
COMPARE AT $603.20 (City Taxes Included)
*** Note: Our Pacific Beach Location Is Open All Year Round. Our Ocean Beach Location Will Be Closed From: 9/1/22-2/28/23. To Book Please Select Pacific Beach Location. Thanks
Serious about getting better at Surfing? Get 4 Private Surf Lessons with our Professional Surf Instructors for the price of 3 Surf Lessons.
Surf Product Description:
Private surf lesson packages are nonrefundable. It can be shared, transferred or gifted to/with other friends or family members.
Step 1: Purchase the Private Surf Lessons
Step 2: You will receive a code.
Step 3: Redeem your code here
This package is for those serious about learning how to surf.  
For the price of 3 private lessons, you get 4 individual sessions with our professional staff.  Our team is confident we will have you out there ripping in no time with this bundled package.
Whether you're looking for private surf lessons in Pacific Beach, Ocean Beach, Mission Beach or La Jolla, you'll be pleased with a beautiful setting, custom instruction, and new found skills and confidence. 
Our staff of professional lifeguard and CPR certified instructors will educate you on the proper techniques so you master the following:
Standing up
Paddling
Wave timing and placement
Wave selection
Surfboard and wetsuit education
Wave physics
Surf etiquette and safety
Please note that this lesson has a 1:1 student-to-instructor ratio.
For 10 or more surfers, please call to make arrangements.
Pricing includes wetsuit and surfboard during lesson and for an additional hour after lessons.
Private Lessons after 3:30 PM must return Surf Boards and Wetsuits after the lesson.