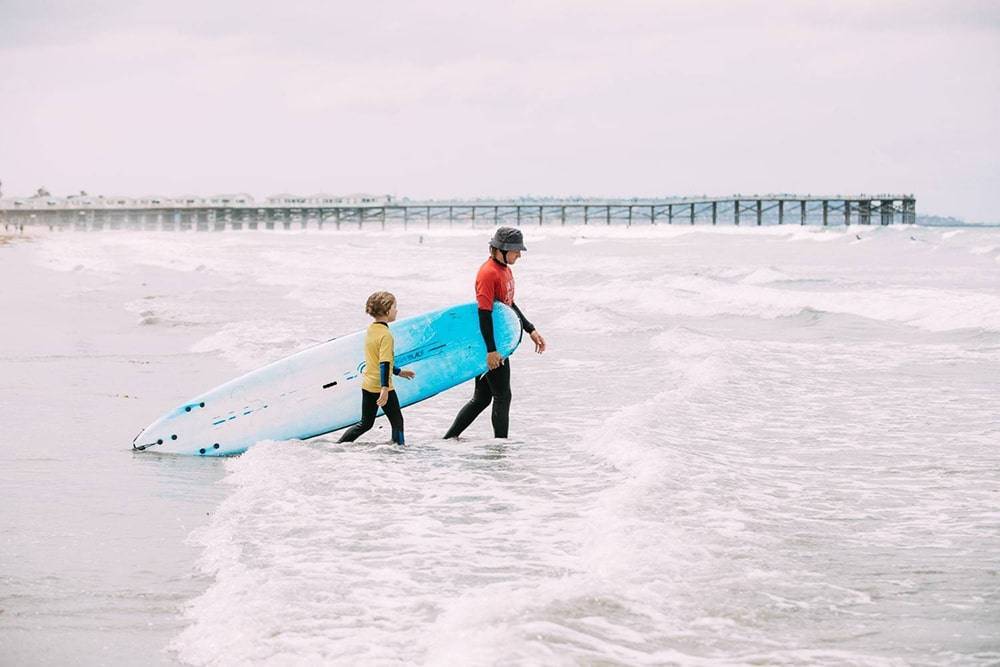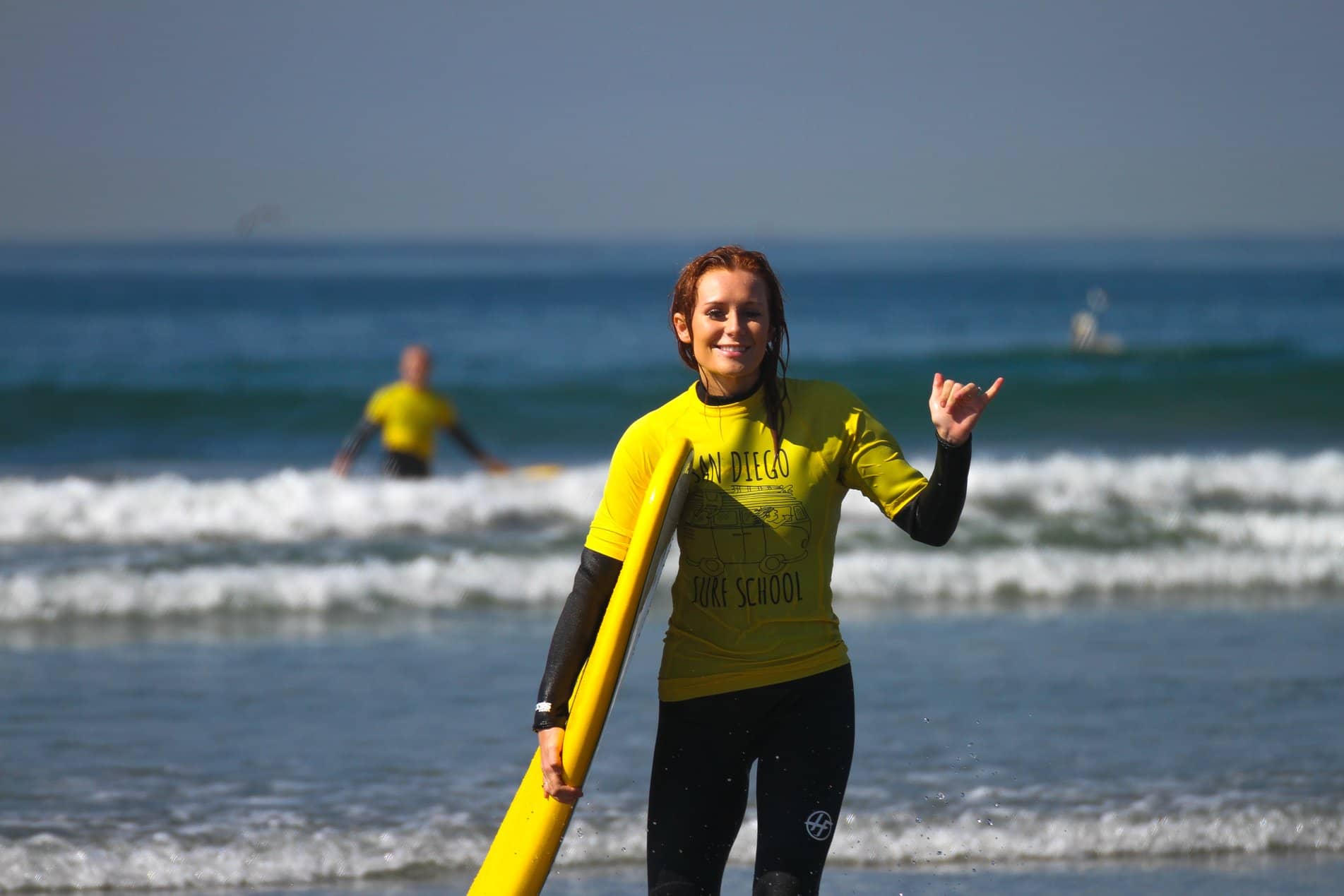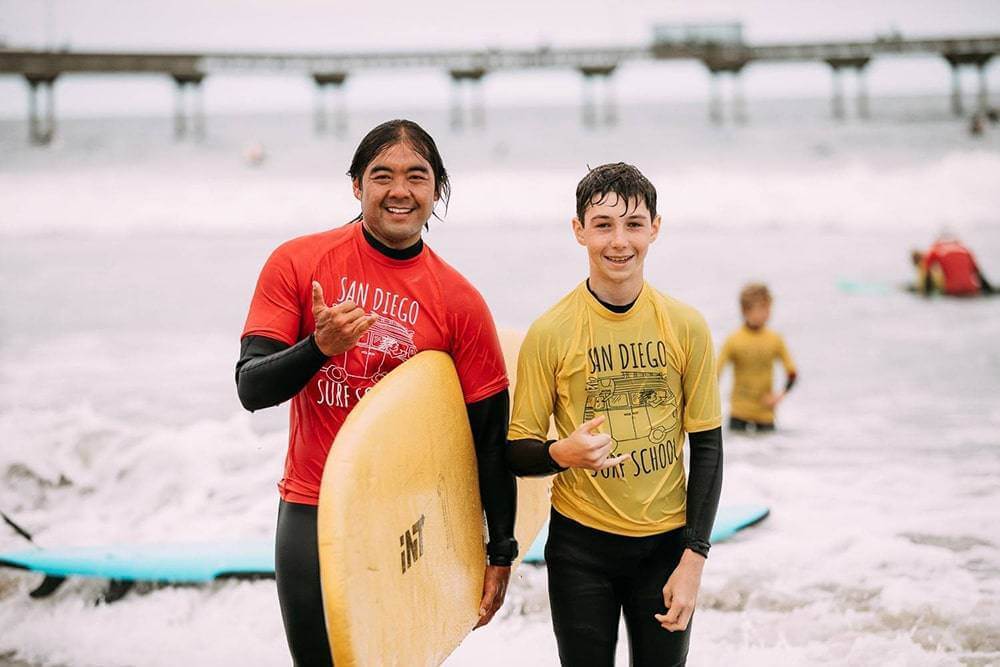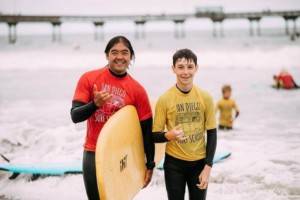 90 Minute Private Surf Lessons *Best Seller*
1:1 STUDENT-TO-INSTRUCTOR RATIO
*** Note: Our Pacific Beach Location Is Open All Year Round. Our Ocean Beach Location Will Be Closed From: 9/1/22-2/28/23. To Book Please Select Pacific Beach Location. Thanks
The SDSS fan favorite! This is a best way to start surfing.
90 minutes is the perfect amount of time to learn the basics of a pop up, wave timing, and fundamentals of paddling.
The first 10 minutes will focus on water entry, water safety, and land instruction to perfect the pop up and stance before entering the water. The next 80 minutes will be filled with epic surfing and tailored surf instruction for the best experience.
Plus with our With top-of-the-line surf equipment, we guarantee you will be up on the board having a great time.
We've dedicated time and energy to find the best surf instructors in San Diego combined with unique surfing history and surfing style to tailor the surf lesson to achieve your specific surfing goals. Our staff of professional lifeguard and CPR certified instructors will educate you on the proper techniques so you master the following: