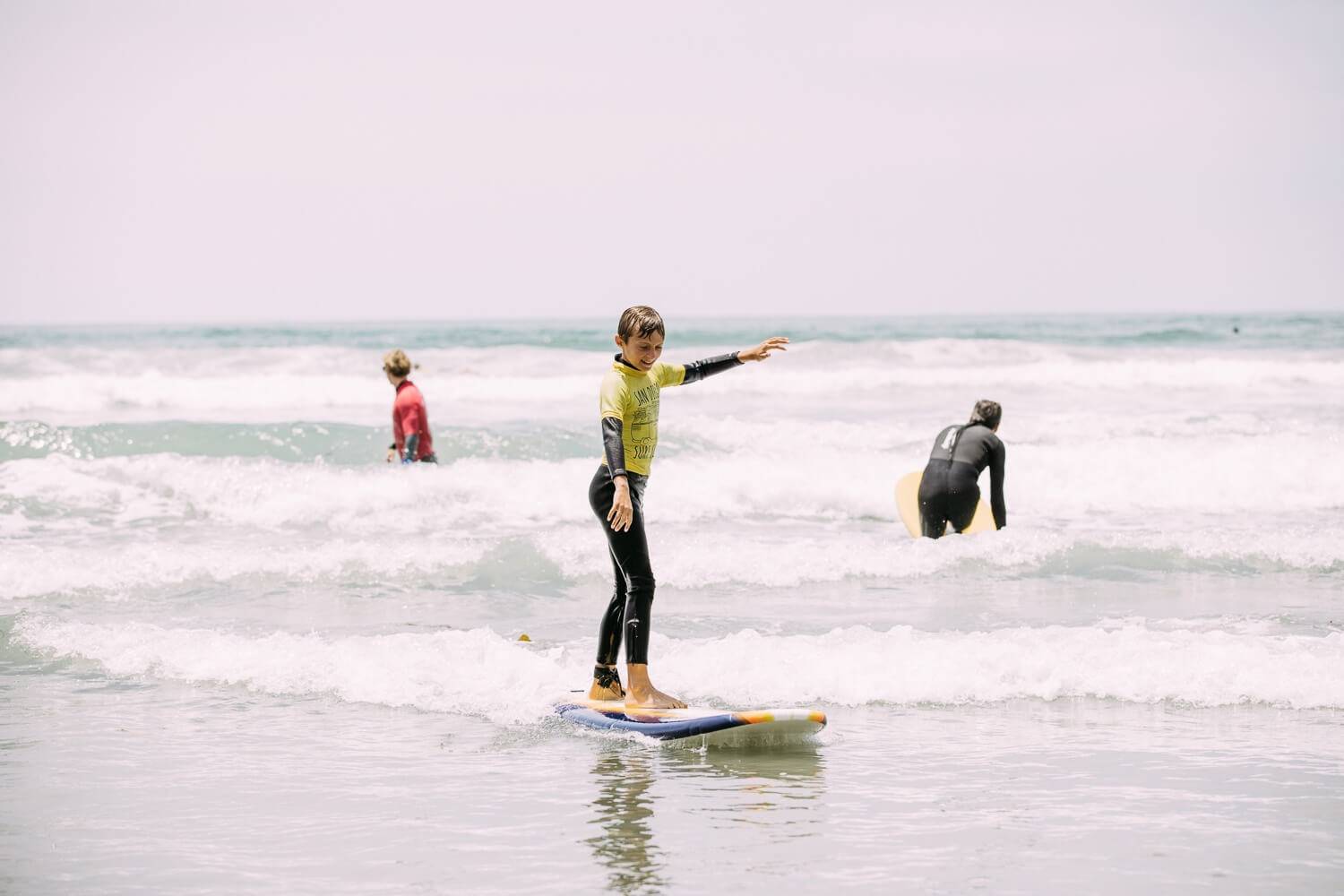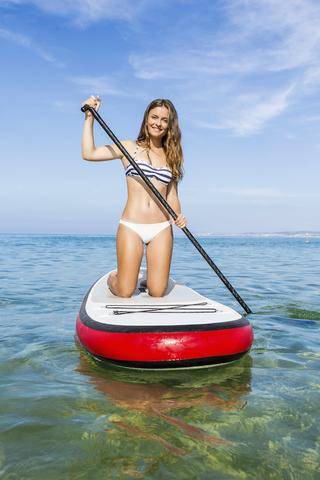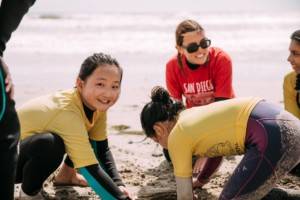 Paddle Boarding Lessons (SUP)-90 minutes
Proceed to select any of the following options:
Private Lessons (1:1 student-to-instructor ratio)
Semi Private (3:1 student-to-instructor ratio)
Group Lessons (4:1 student-to-instructor ratio)
San Diego stand up paddle boarding lessons are a great alternative to surfing. Not only does stand up paddle boarding provide an upper body workout, it promotes core stability and trunk control.
Many use SUP boarding as a cross-training activity, while others find it a tranquil way to spend the afternoon along the coast of some of San Diego's best beaches: La Jolla, Mission Beach, Ocean Beach and Pacific Beach.
So whether you've surfed for years and are looking for a nice cross training activity, or simply want to enjoy the remedies of the pacific surf, we at San Diego Surf School will customize a private stand up paddle boarding lesson unique to you and/or your group from one of our professional SUP boarding instructors.
LESSONS WILL BE CUSTOMIZED TO INCLUDE:
Fundamentals of stance
SUP board control
Wave timing
Proper exit and entry into the break
Most importantly – SUP FUN!
Instruction can be easily progressed to those hoping to gain more skill and technique for a more challenging stand up paddle board experience.
Paddle boards and wetsuits can also be rented for a half-day or full-day. Please call ahead or book online, however walk-ins are always welcome!
*Pricing includes wetsuit and paddleboard.
*Lessons are held at the law street ramp at Pacific Beach.