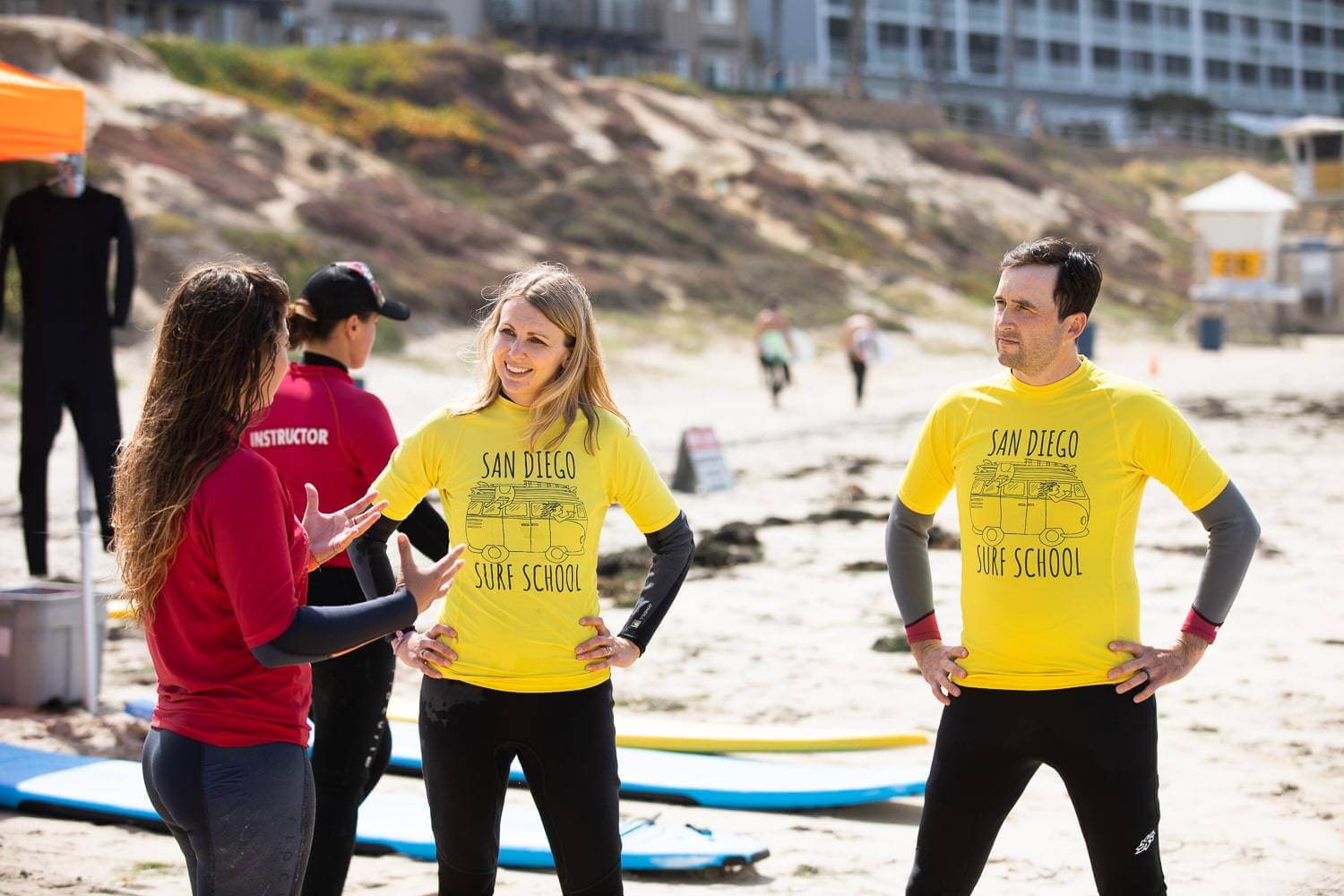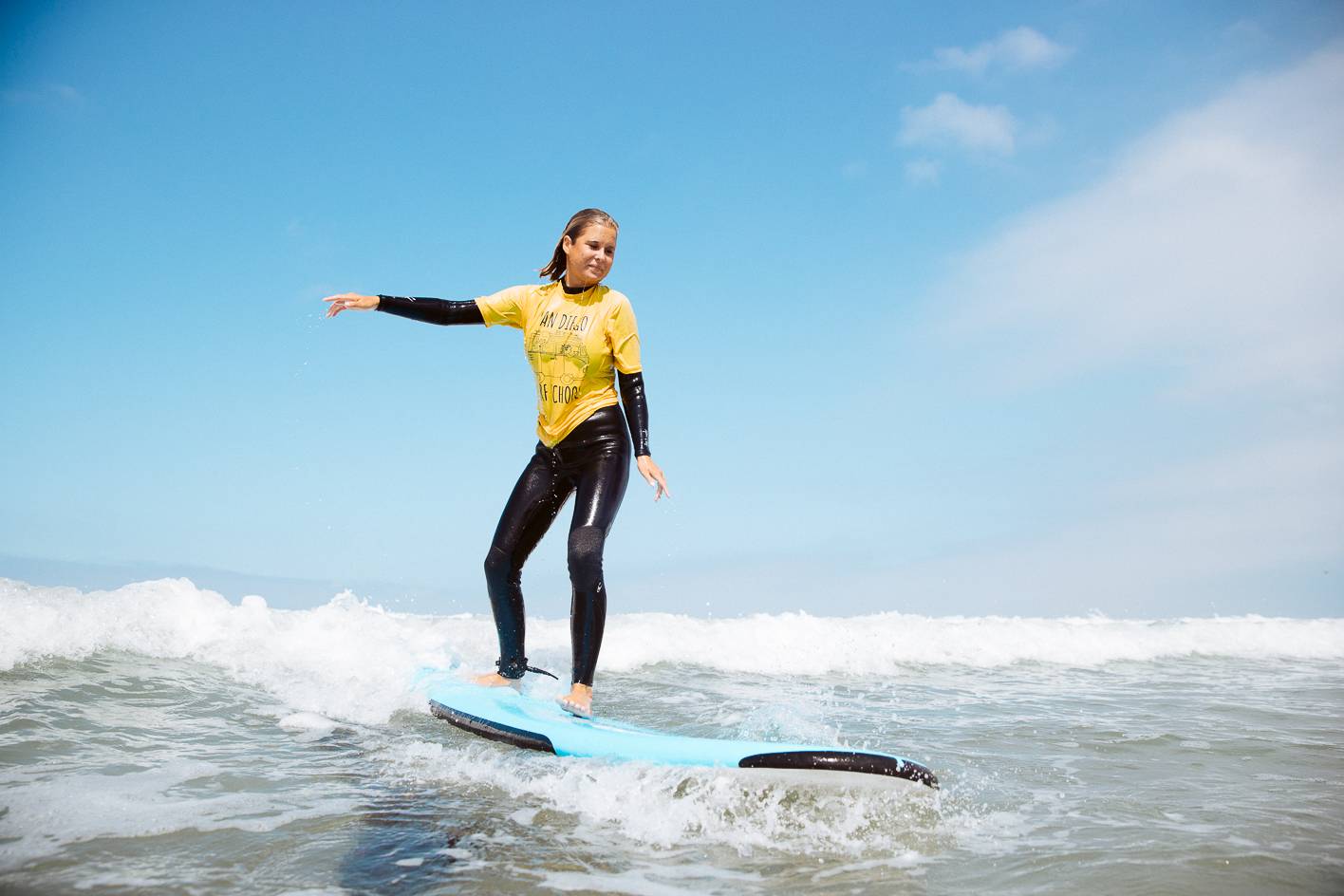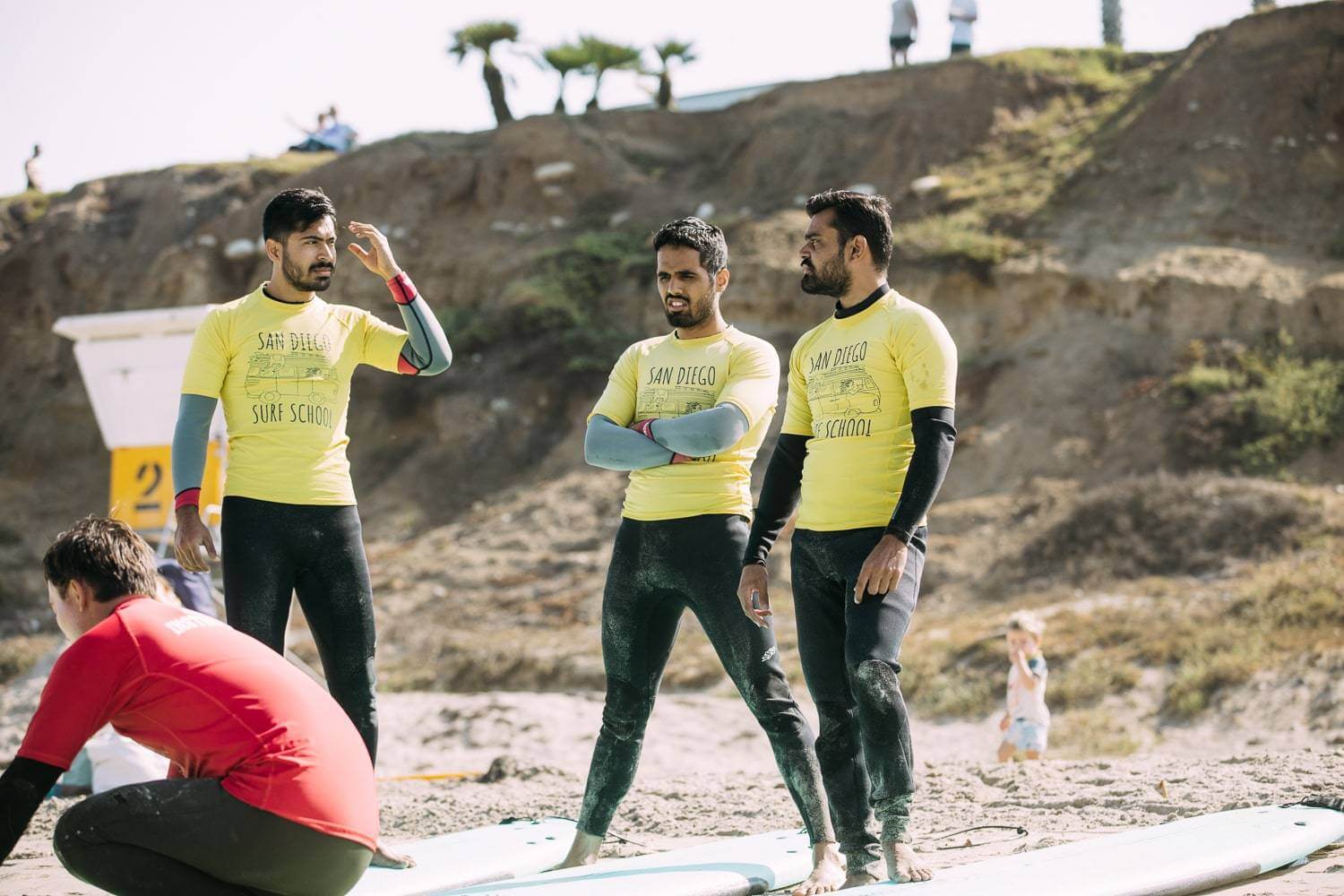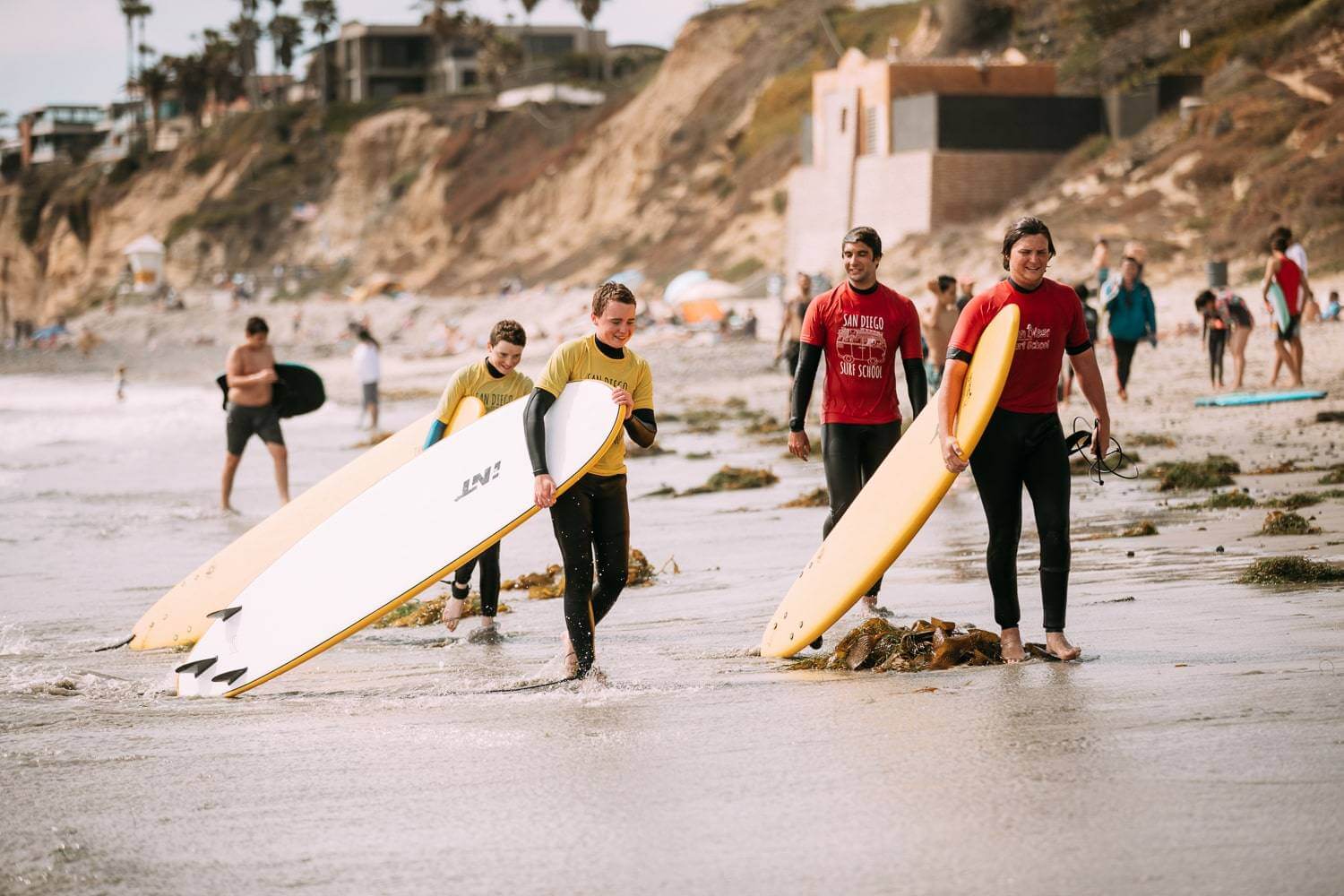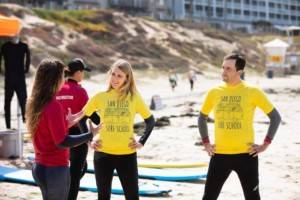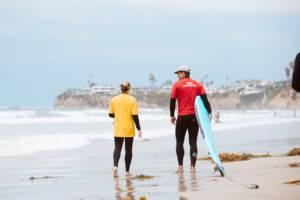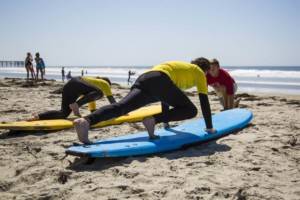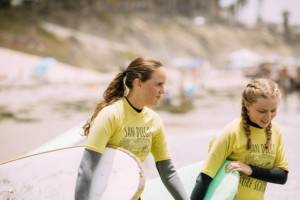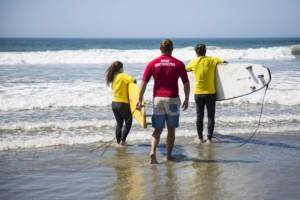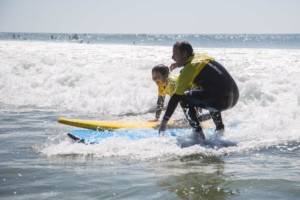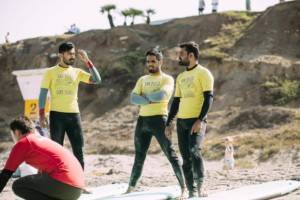 Semi-Private Surf Lessons
3:1 STUDENT-TO-INSTRUCTOR RATIO
90 Minute Semi Private Surf Lesson
Our 90-minute Semi-private Surf Lesson is perfect for your family, group of friends, or anyone looking to get started with surfing or improve your surfing skills. Your group will learn surfing fundamentals such as safety, the pop-up, wave timing, and efficient paddling.
Top of the line surf equipment is included for you, so all you need to bring is a swimsuit, a towel, some water, and sunscreen. All of our surf instructors are water safety, First Aid, & CPR certified so you can surf safely and comfortably.
Due to high demand, we encourage you to book your surf lessons in advance, especially during the Summer.