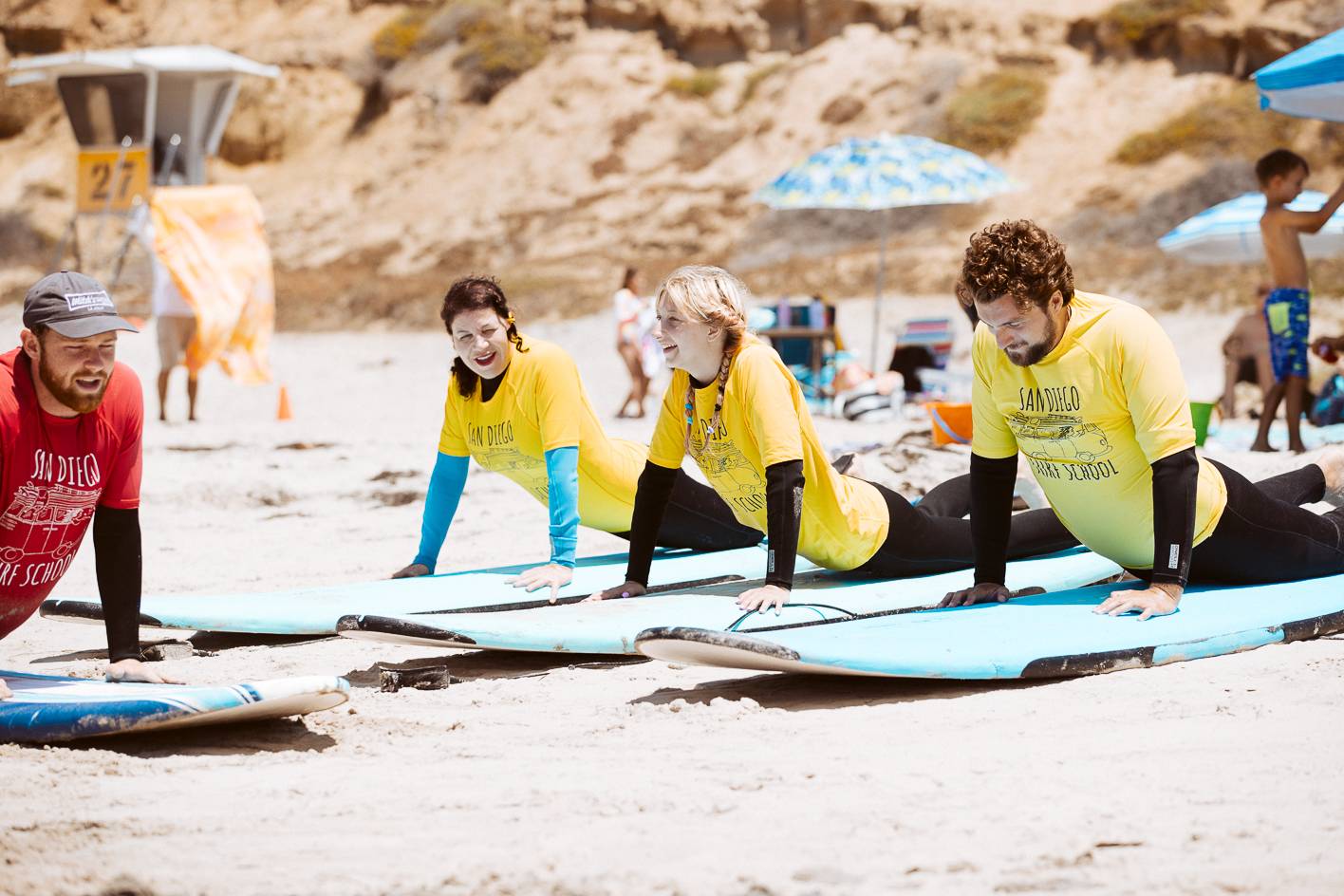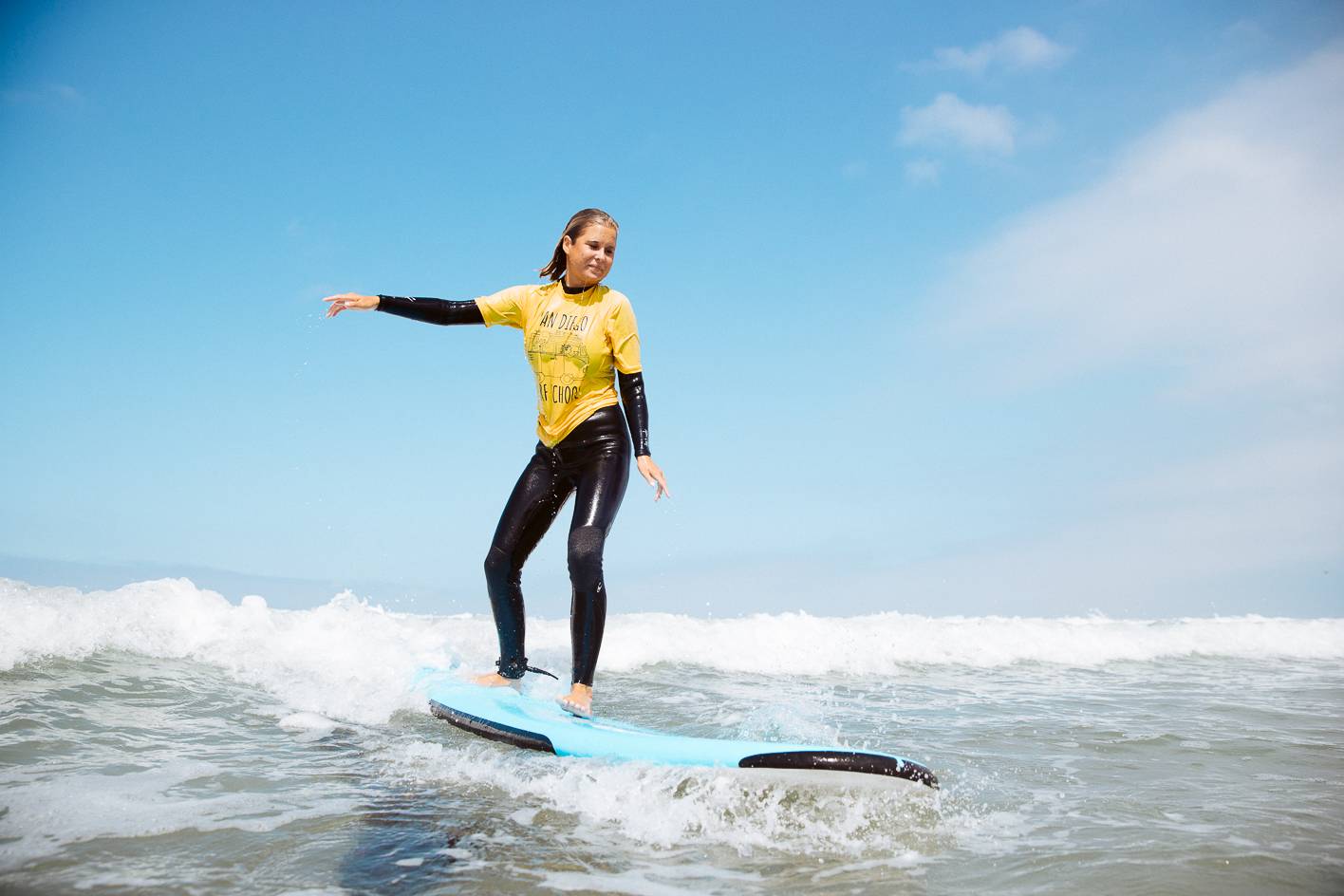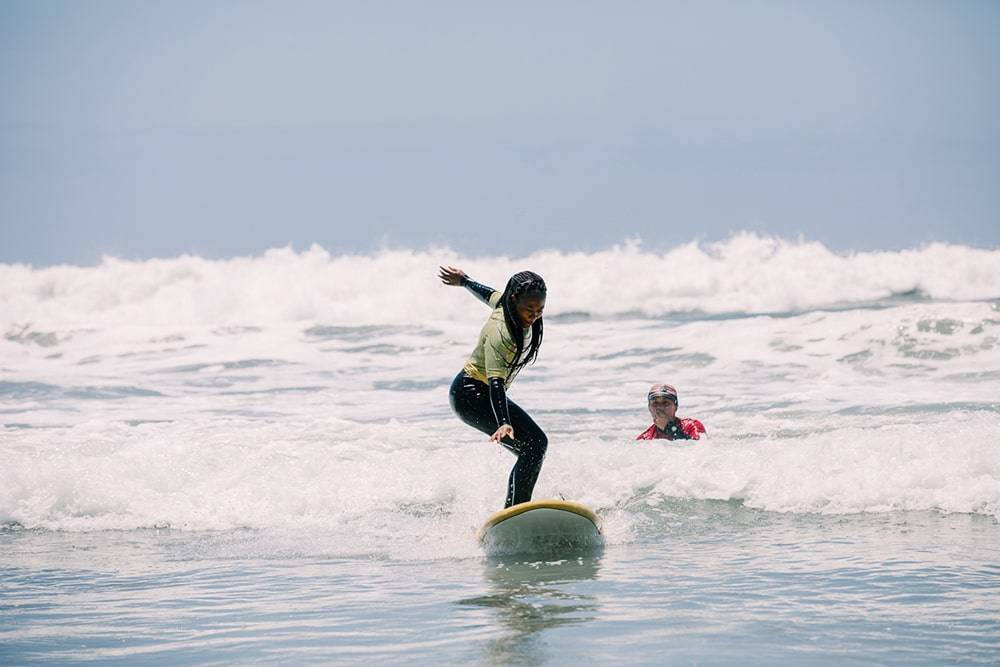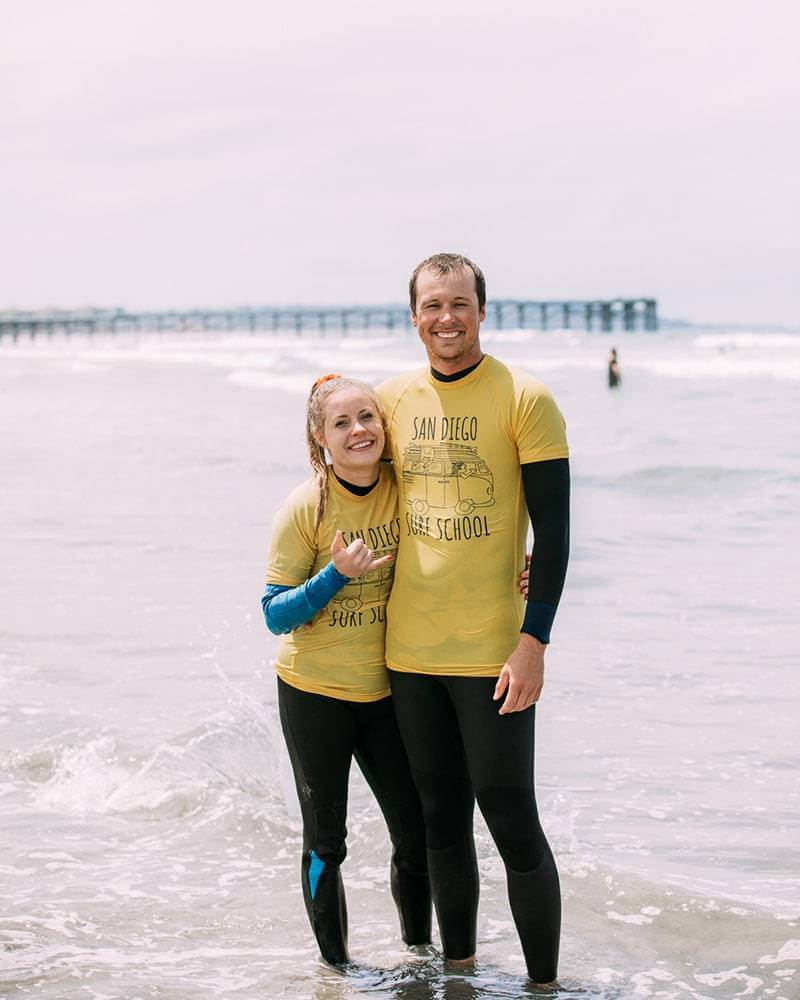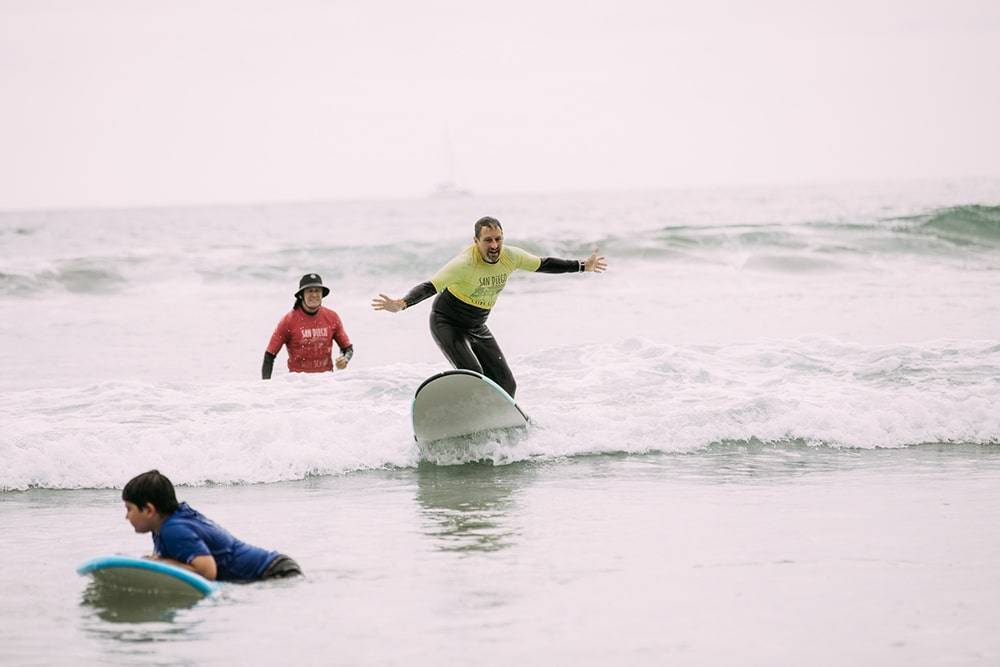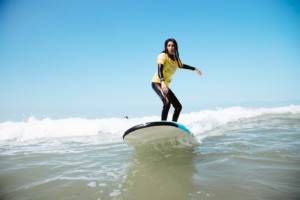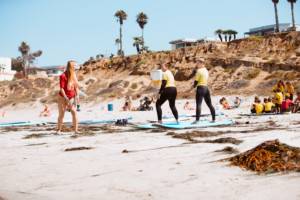 Adult Surf Retreat (3 Days) Offered: Mon, Tue & Wed
ADULTS SURF RETREATS ARE AVAILABLE MONDAY TO FRIDAY MORNINGS
CHOOSE FROM OUR TWO BEAUTIFUL LOCATION: OCEAN BEACH SURF SCHOOL AND PACIFIC BEACH SURF SCHOOL
THE ONLY SURF SCHOOL LICENSED TO OPERATE IN OCEAN BEACH AND NORTH PACIFIC BEACH
SURFING SCHEDULE:(MONDAY-WEDNESDAY OR WEDNESDAY-FRIDAY)
MONDAY: 9AM-12PM
TUESDAY: 9AM-12PM
WEDNESDAY: 9AM-12PM
NOTE: PLEASE CALL OUR TEAM @ 858-205-7683 FOR NEARBY HOTEL RECOMMENDATIONS.
Discover the excitement and adventure of the ocean as you learn to surf with San Diego Surf School! Offered as 5 day, 3 day and weekend camps, surfers will learn:
Surfing basics
Surf etiquette
Wave selection
Ocean safety and awareness
We guarantee safety and personalized instruction with small class sizes, and 3:1 surfer to instructor ratios (the best in the industry). The results will be amazing, as you cheer on your surfer riding the waves of San Diego.