All of our instructors are CPR and lifeguard certified. This talented crew will have you up and surfing in no time!
BOOK A LESSON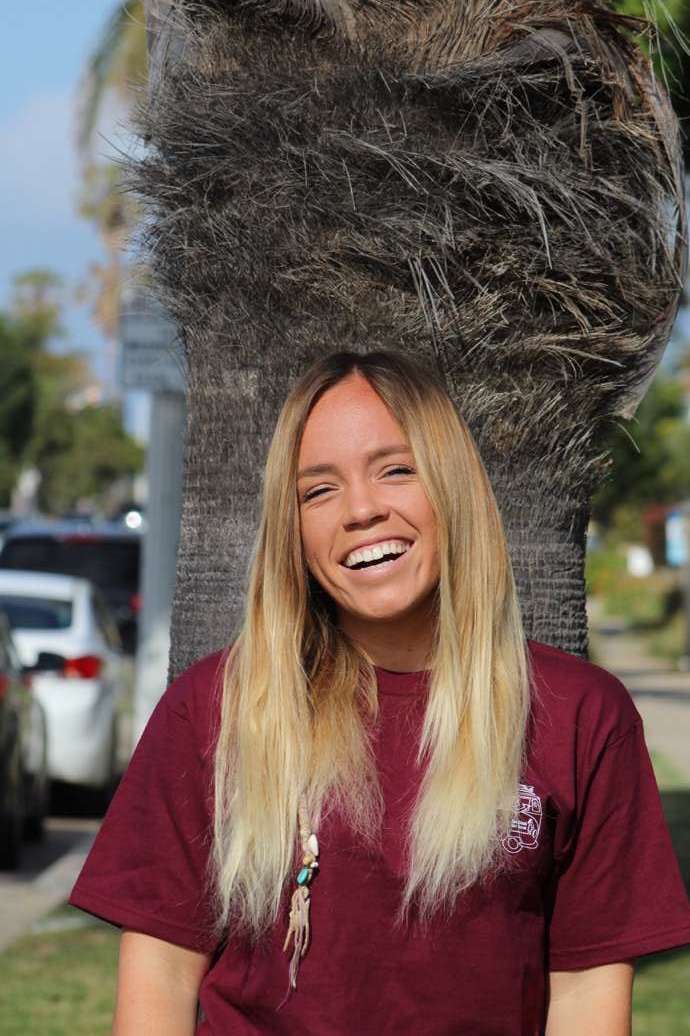 Hey! My name is Kara and I have been surfing for about 8 years. I learned to surf through a surf school similar to SDSS and it changed my life forever. As soon as I caught my first wave, I was hooked. The joy you get from catching a wave and the feeling you get after a good surf sesh are indescribable. I have so much love and appreciation for the ocean and I hope to share that with you! It doesn't matter how good you are at surfing but instead, how much fun you're having out there! Yew!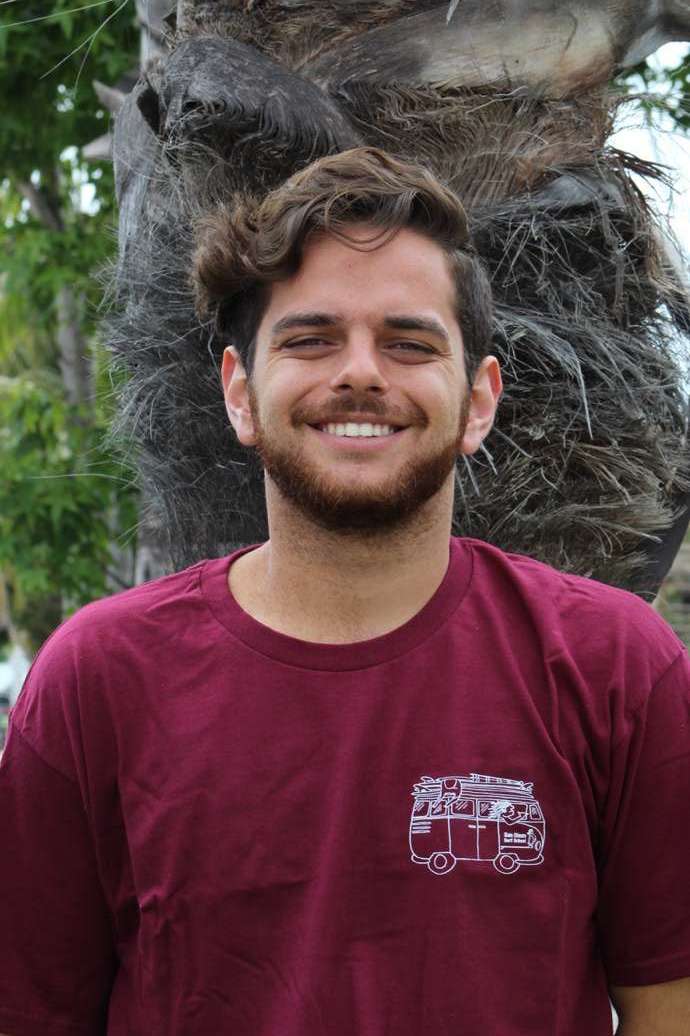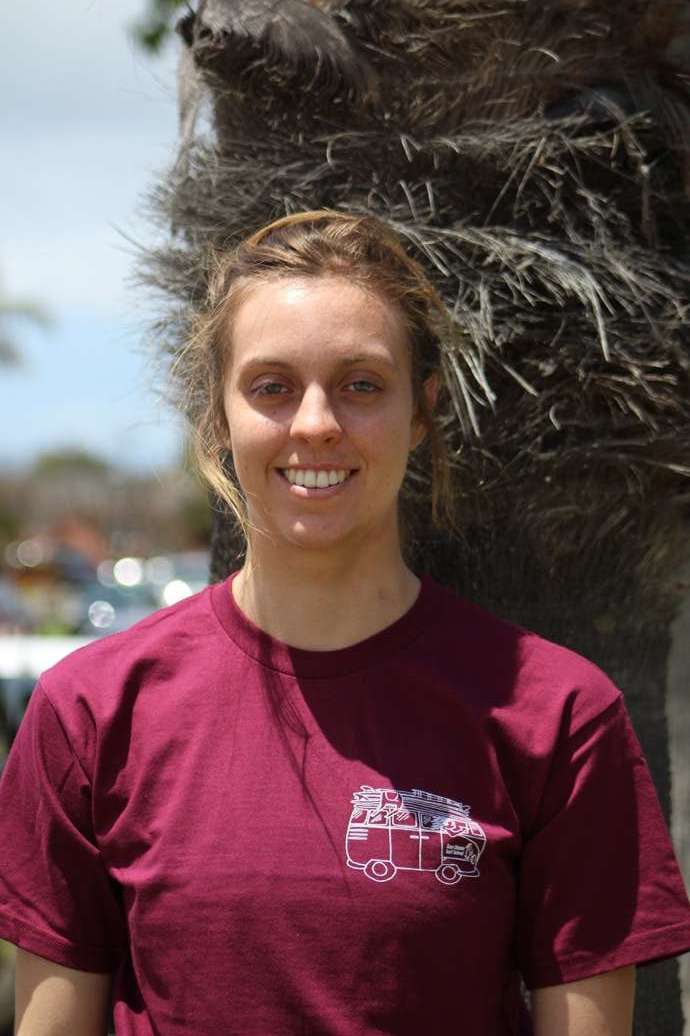 I love surfing and the beach! I also love to snowboard and I am apart of UCSD snowboard team and club. I'm currently an international business major at UCSD and I swam varsity swim all four years in high school.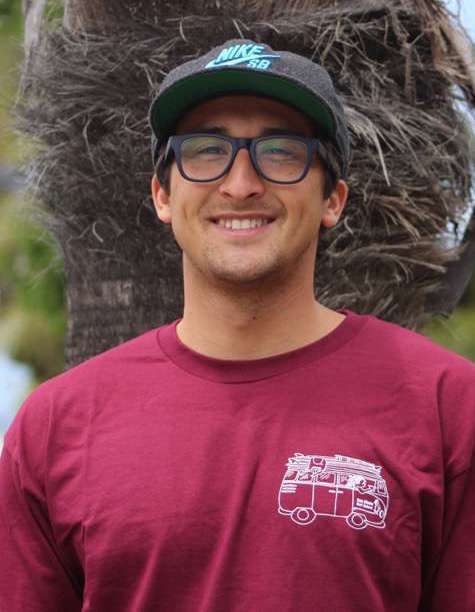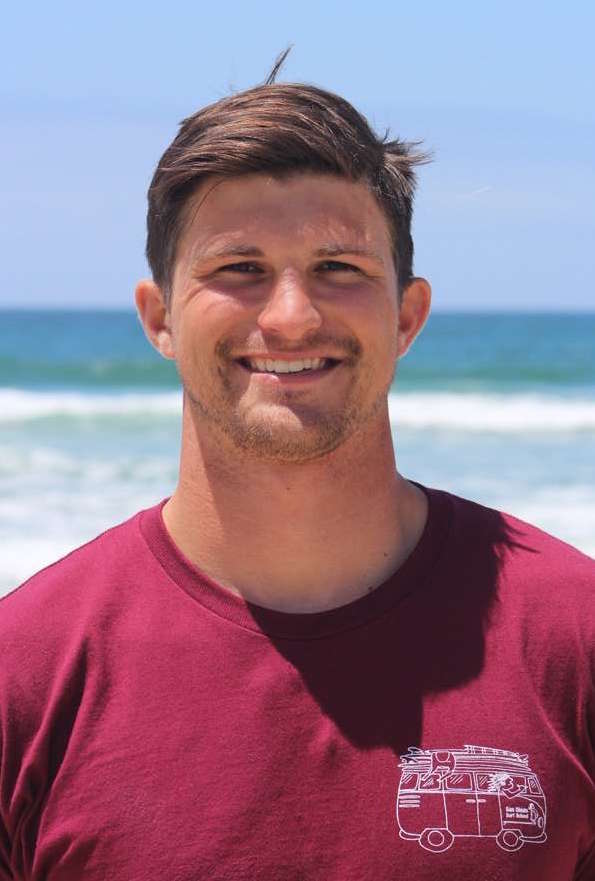 I love surfing and the beach! I also love to snowboard and I am apart of UCSD snowboard team and club. I'm currently an international business major at UCSD and I swam varsity swim all four years in high school.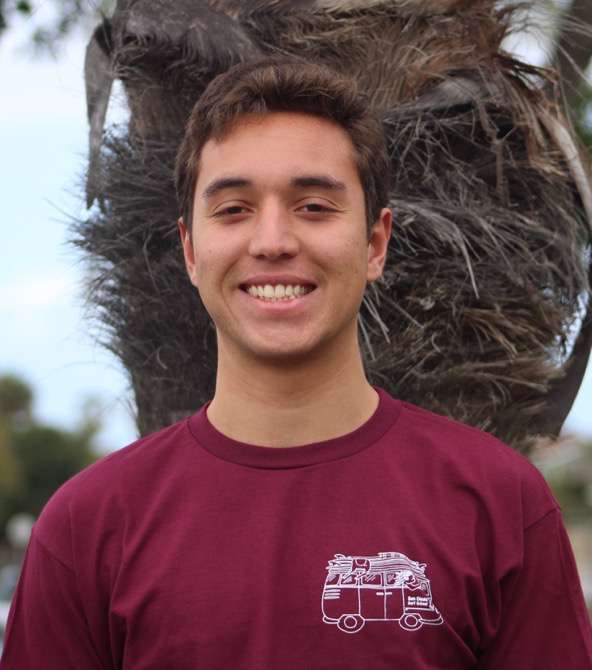 Hey everyone, my name is Josh and I have been surfing since I was very young. My dad used to push me into waves down at La Jolla and I absolutely loved it! I am a San Diego native so naturally, when I am not studying at SDSU, I surf every chance I get. I love sharing the stoke of catching a wave with everyone I meet and teaching people how to surf in beautiful southern California!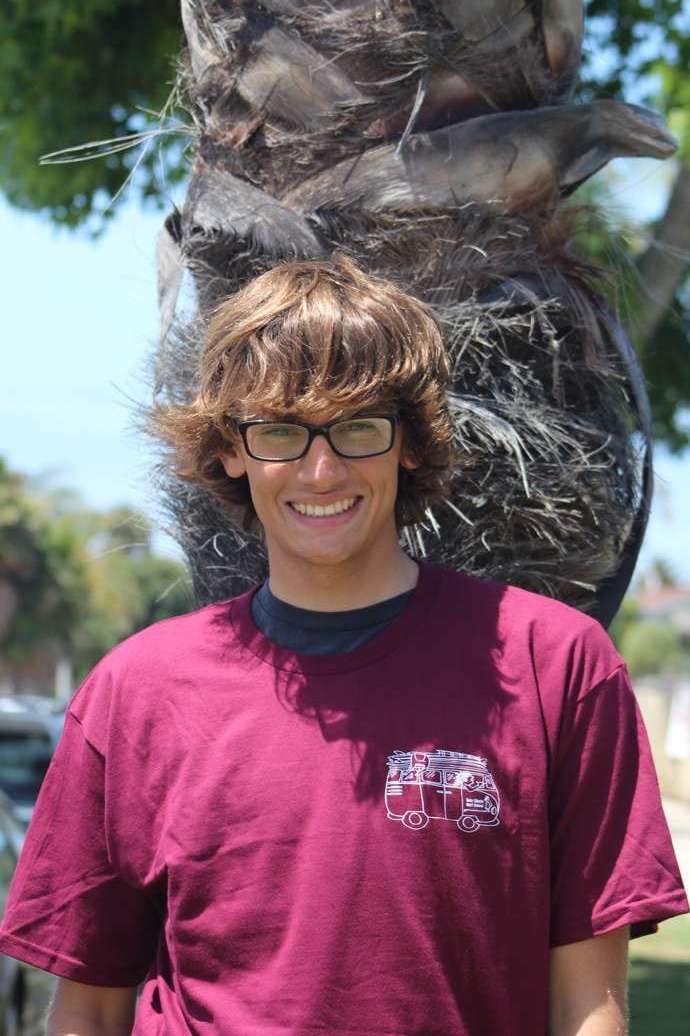 I'm a bay local area and I just finished my first year of college at UCSD. I moved here in September and I already feel like San Diego is my home. I've been surfing on and off since I was about ten, but I really started picking it up towards the end of high school. As much as I love the surf in Pacifica and Santa Cruz, the warm water and delicious tacos are really testing my NorCal loyalty. Besides surfing, I'm really into music and biology, two completely unrelated topics for whatever reason. I'm looking forward to a great summer with you guys!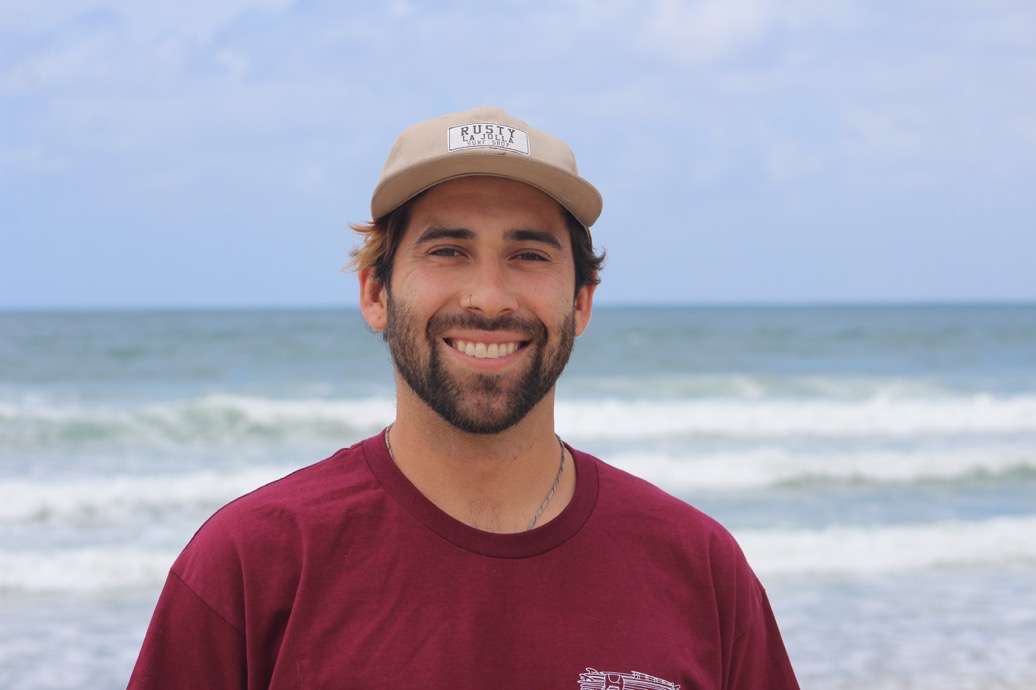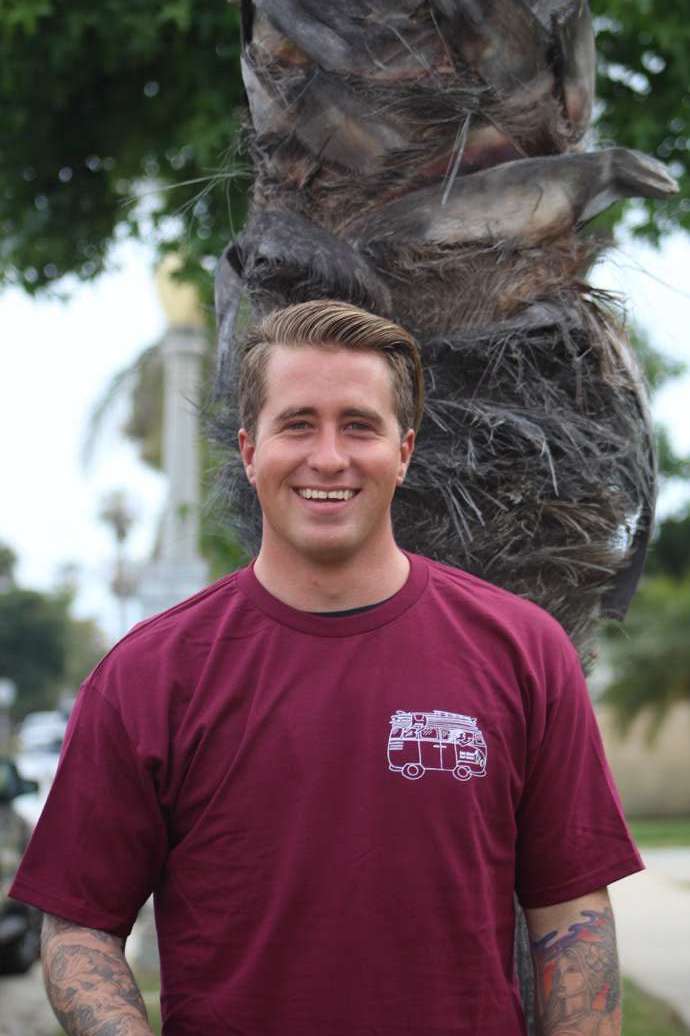 Joshua Bruce age 24 born in Virginia Beach, Virginia. Been surfing for over 10 years. Military Veteran. Served 5 years in the United States Navy as a special operations parachute rigger. Teaching is my passion and I can't think of a better job than teaching the surf stoke.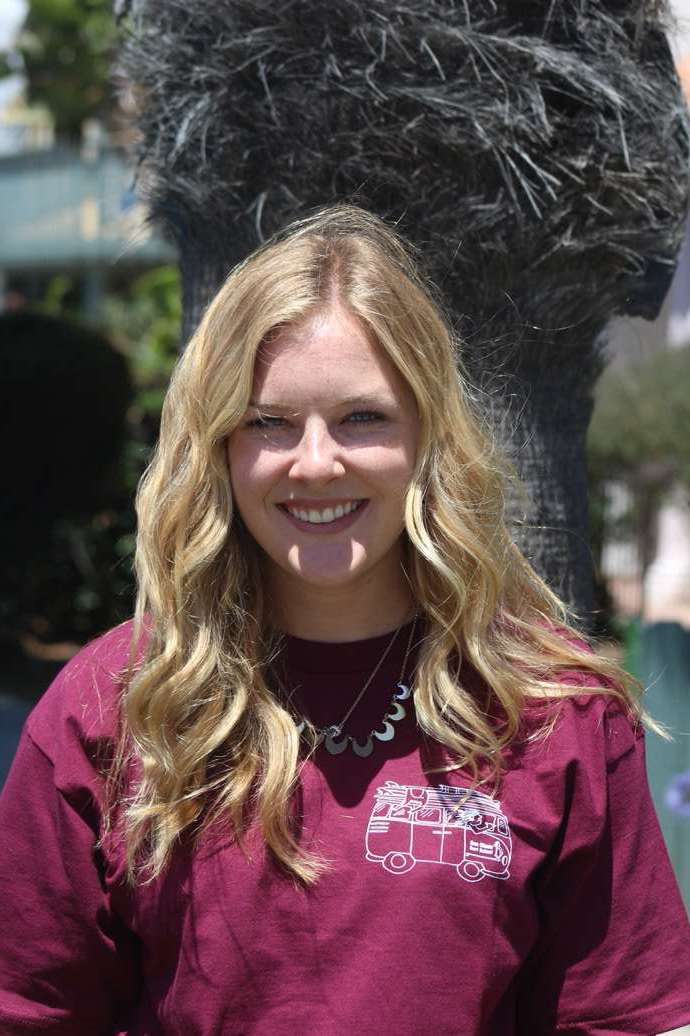 Hi, I'm Lily and I am a senior at Point Loma Nazarene University. I'm from San Diego, born and raised. I've always grown up around surfing whether it was my Dad or my friends, so it has always been present in my life.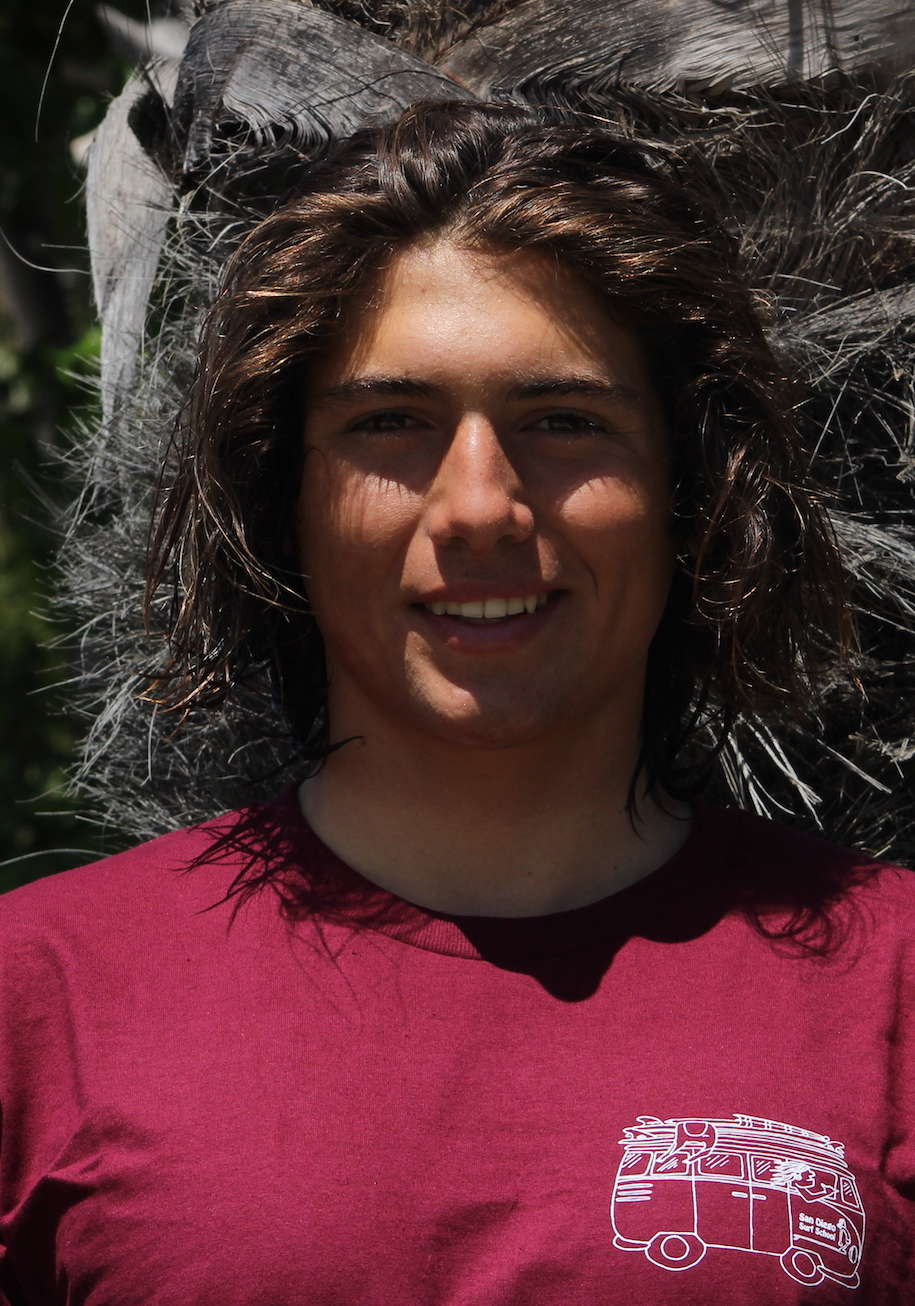 I was born and raised in Pacific Beach, San Diego. Growing up my family was heavily into camping and hiking. I started surfing about two years ago. Some buddies in high school, Saint Augustine's High School, introduced me to it and I have been hooked ever since. I am just finishing my first season of surf team for Saints. Currently I am a second year at Cal Poly Pomona studying plant science. San Diego is my home, and after college I plan to move back here.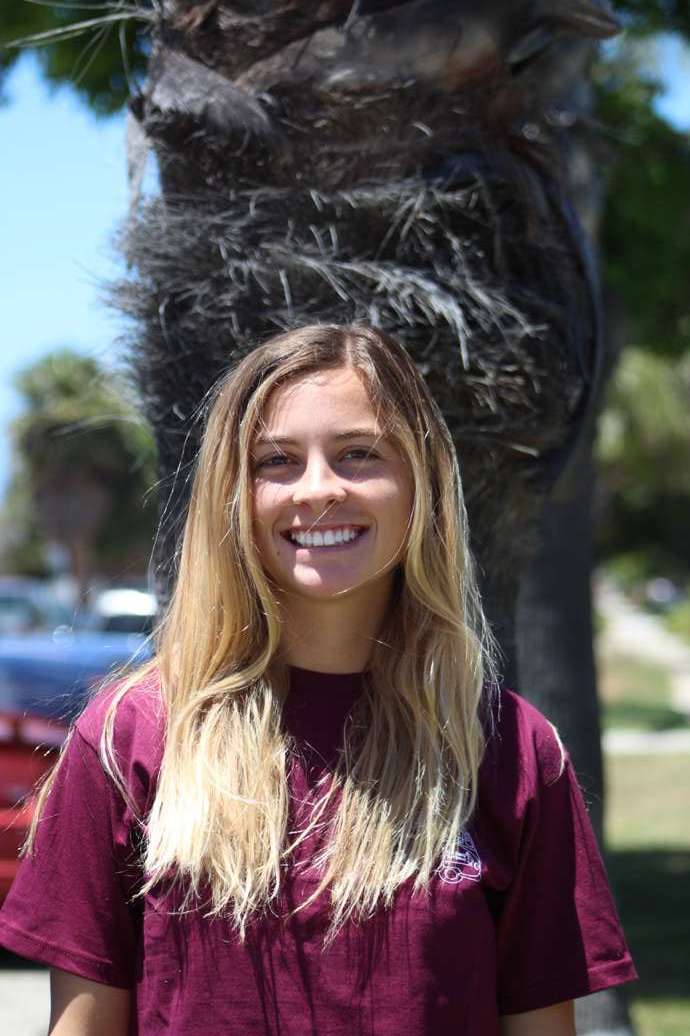 Hi my names Ariel and i'm 19 and a student at SDSU. I grew up in Orange County and have always loved the ocean and surfing. I have been surfing for a couple years now and I love being in the water and teaching people to surf because it is something everyone should try at least once.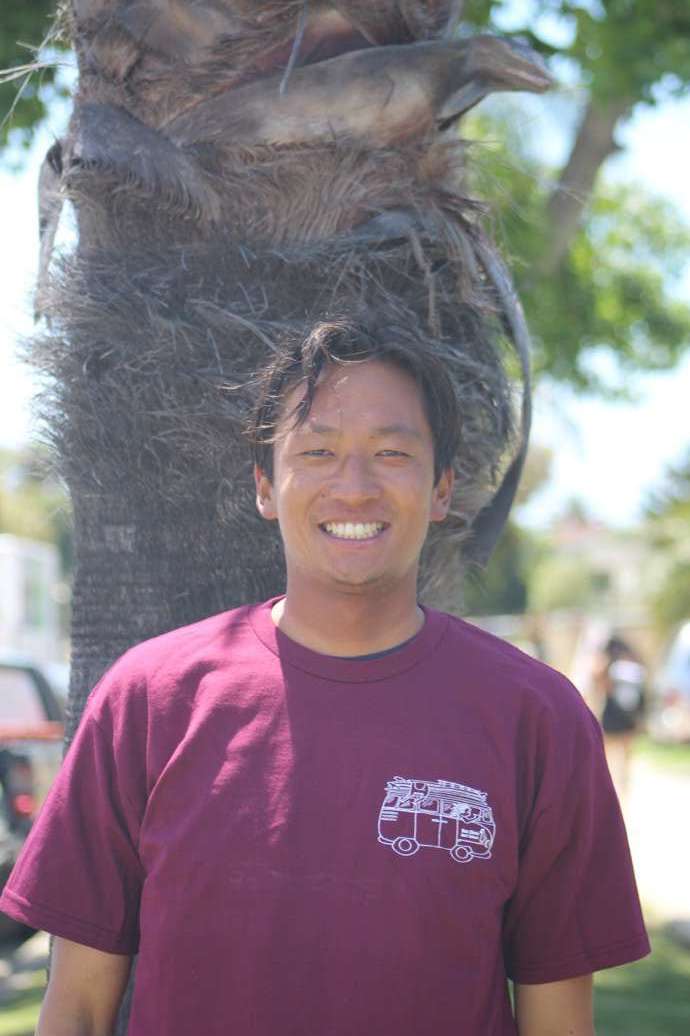 I grew up in Coronado so I've been around the beach my whole life. I love to ride shortboards but also enjoy riding a good old foam board during the smaller days in summer. I have competed in a few surf contests such as the Sun Diego Surf Slam, RSS Revolt, and the Dempsey Holder. I have a pretty good understanding of the ocean, rip currents, and how to paddle out during a big day.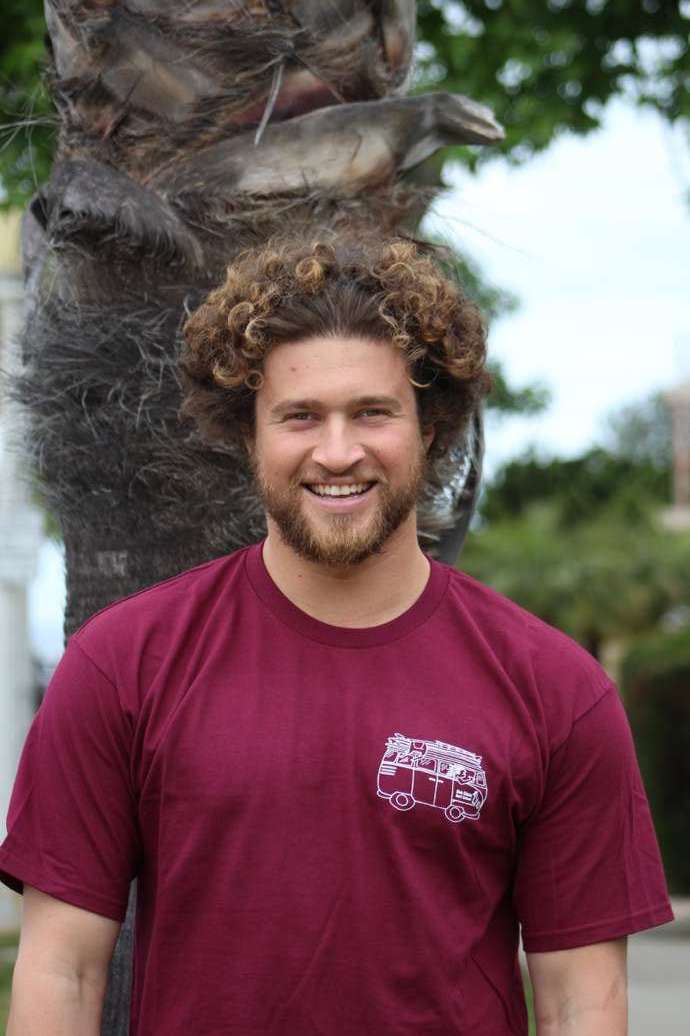 Hi, my name is Brett. I've been surfing on and off for the last handful of years. I first started back in New York on Long Island where I was an ocean lifeguard. A few years later, after being away from the beach for some time I moved to San Diego and immediately picked it back up! I spend my winters teaching snowboarding and my summers surfing.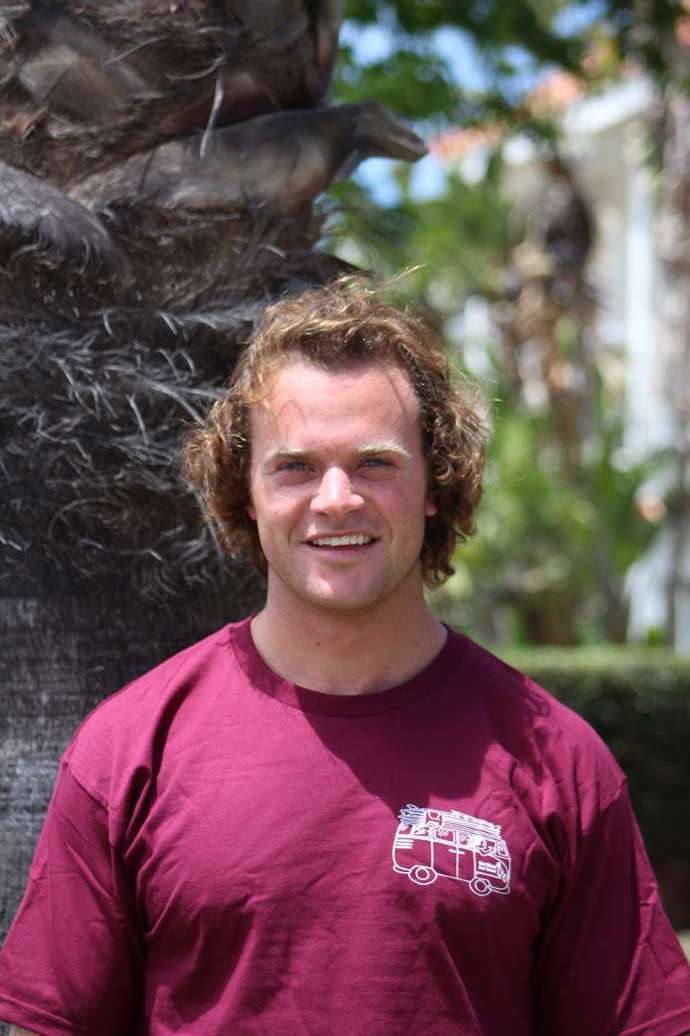 Hello my name is Clinton, I am from the Jersey Shore. Growing up on the beach I always had a love for the ocean, but my love for surfing didn't come about until I became a beach life guard at the age of 16. So I have been surfing for 8 years now, and can't even remember what my life was like before I surfed. Surfing has given me a peace of mind and helped me center myself unlike anything I have ever done before. One of my favorite things about working at San Diego Surf School (besides being at the beach all day) is having the ability to share my love for surfing with others and helping give them that peace of mind that I get from it.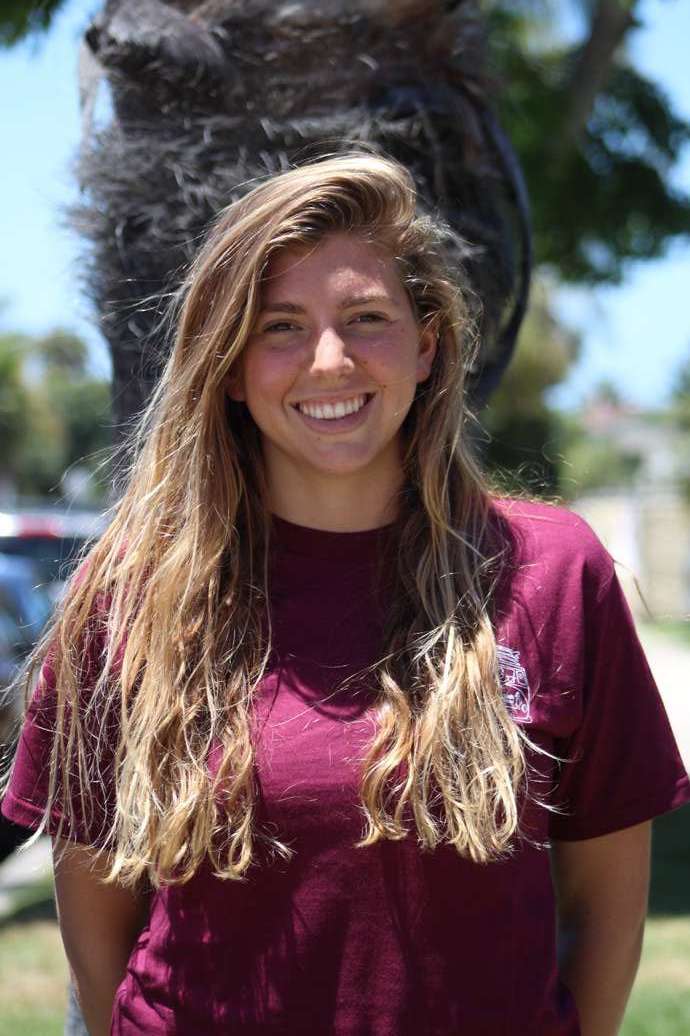 My name is Rachel Culver. I've been an avid surfer for about 8 years of my life. Surfing has always been something I've been surrounded by. My dad is the one who inspired me to start surfing and it's something we now enjoy together. I surf local places in Encinitas and more south. I love surfing because you get to be in such a peaceful and beautiful environment and experience catching wave after wave. Nothing on earth compares, and once you get a taste of it, you can't stop.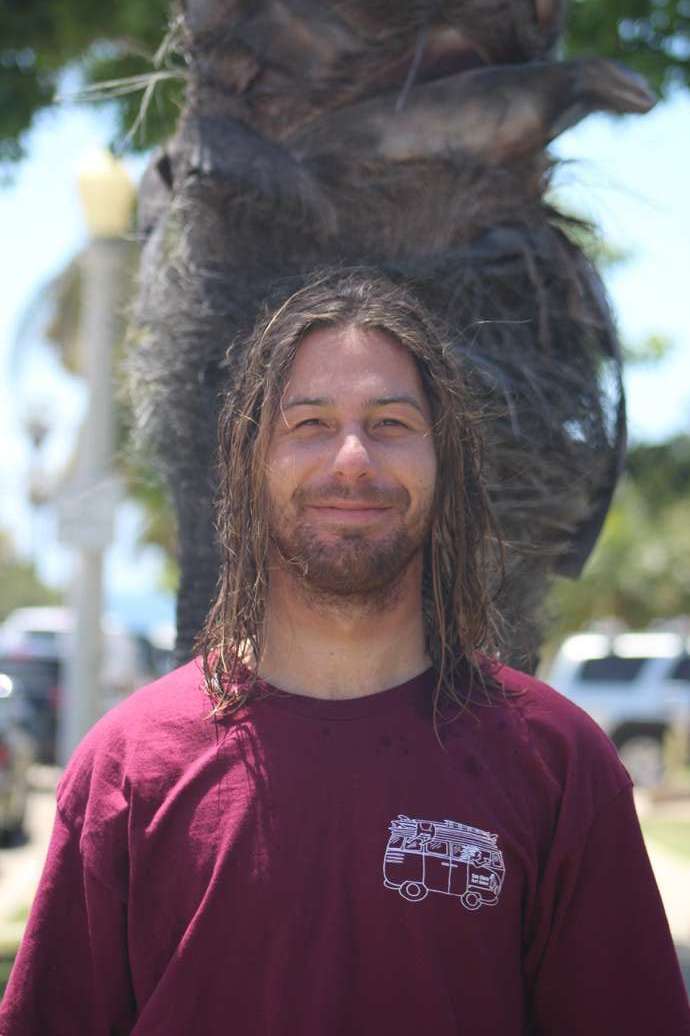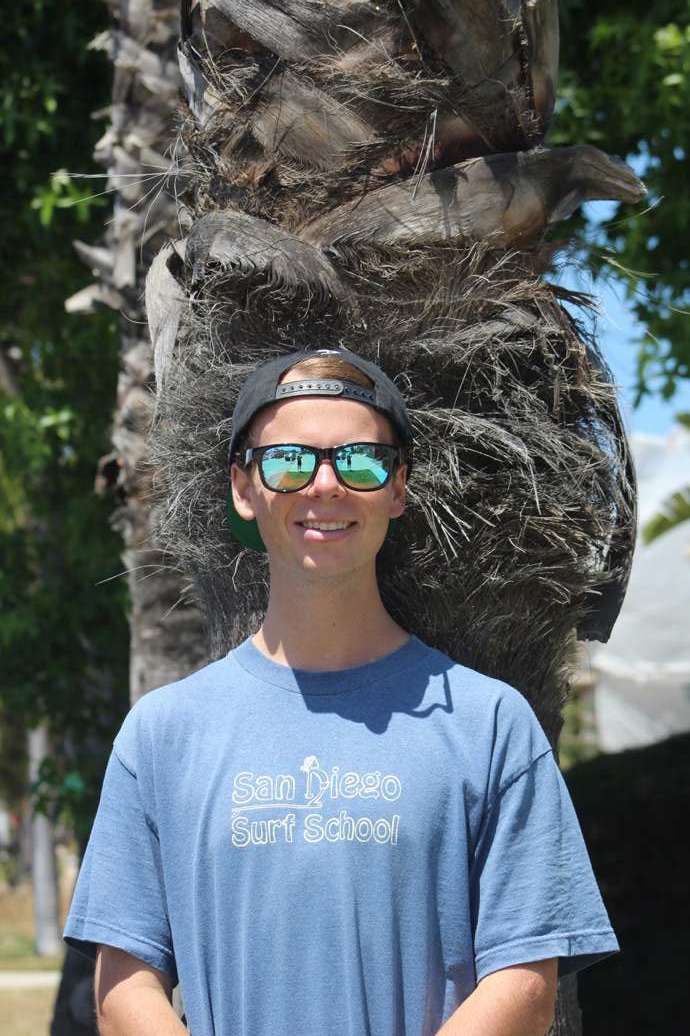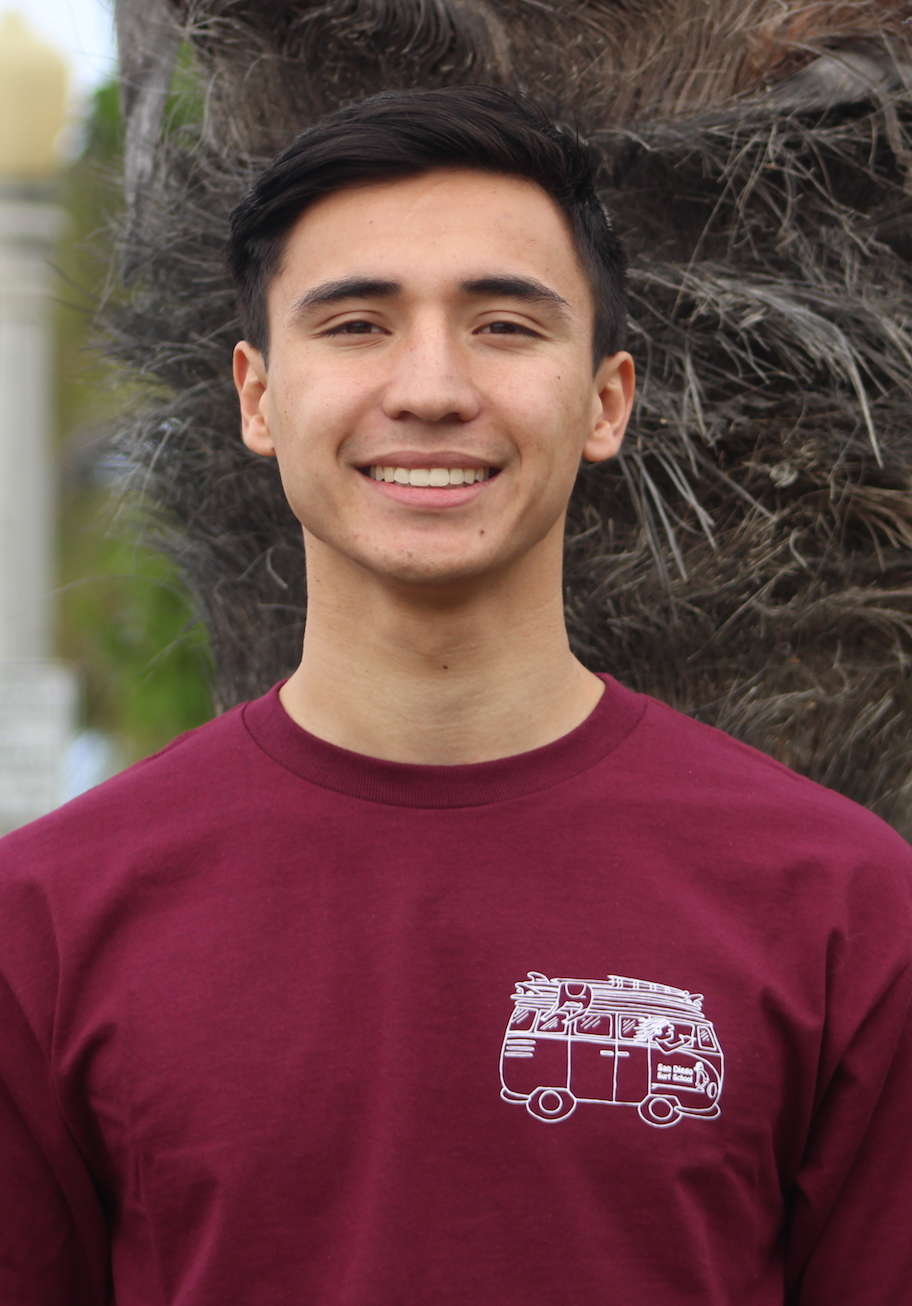 Hello, my name is Luke Draney and I am 20 years old born and raised in San Diego. I attend San Diego State University, majoring in electrical engineering. I have been surfing for 7 years now, and my favorite local break would have to be Scripps Pier in La Jolla. I learned how to surf from my dad. When I was young, he would drive me and my friends up a little North to San Elijo near Encinitas to surf everyday in the summer. My favorite board to ride right now is a 5'8" shortboard, but there's nothing like longboarding on a warm summer day with the friends. I consider my style very loose and free with a sunny disposition. To me, there is no correct way to surf; surfing is all about relaxing and having a good time. I love working with people and making sure they have the best experience possible. I'm always looking to spread the stoke! YEWWW!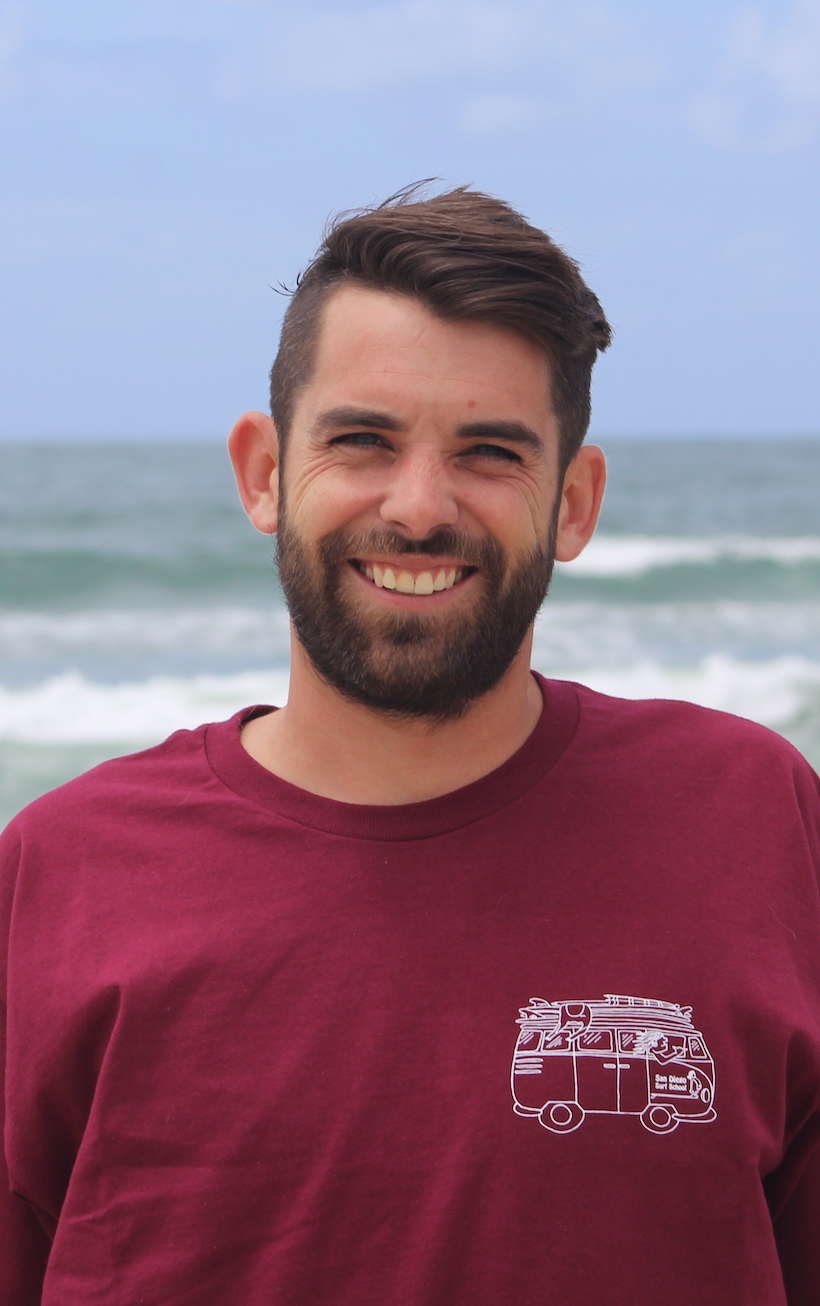 Hi my name is Andy I have been surfing for over 15 years now. It all started on my 6th birthday when my uncle gave me the movie Endless Summer I was instantly hooked. I grew up in Georgia about 6 hours from the beach so I spend a lot of my childhood driving from Florida to New York with my Dad in search of waves. When I was 19 I moved to Hawaii for a bit and then new I could never go back home. After Hawaii I moved to San Diego and have been here for a little over 6 years. I have been teaching at San Diego surf school for over 4 years now and love it. I really enjoy teaching people about how much fun you can have in the ocean.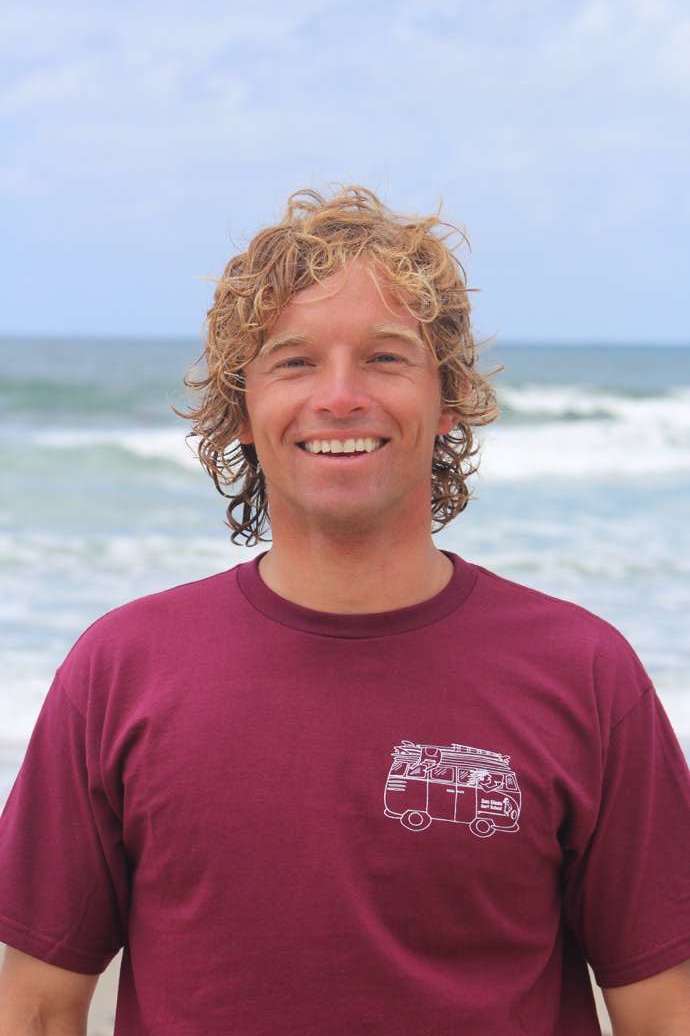 What's up? My name is Ian! I am 27 years old and I am from San Diego, California.I have been surfing since 2010 and I love to surf because there's nothing quite like it. Plus, the waves are free! My favorite surf break depends on the swell but Blacks is usually the call! Watching other people get stoked on surfing is why I enjoy teaching it!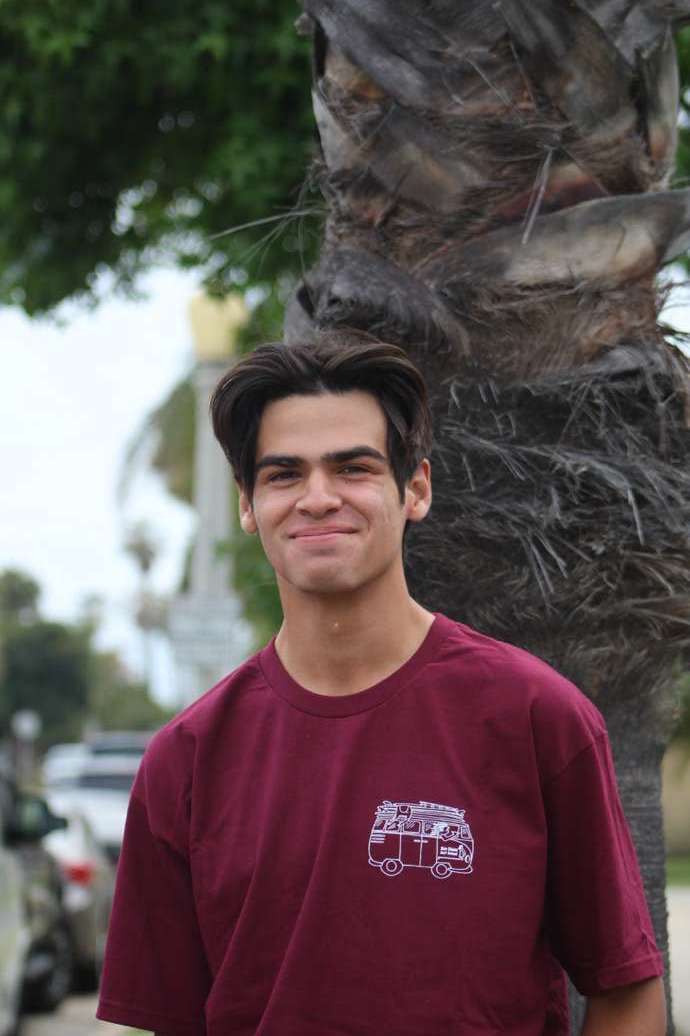 I've grown up enjoying surfing. I have been surfing on and off for practically my entire life. I also enjoy participating in team sports like baseball and water polo at High Tech High.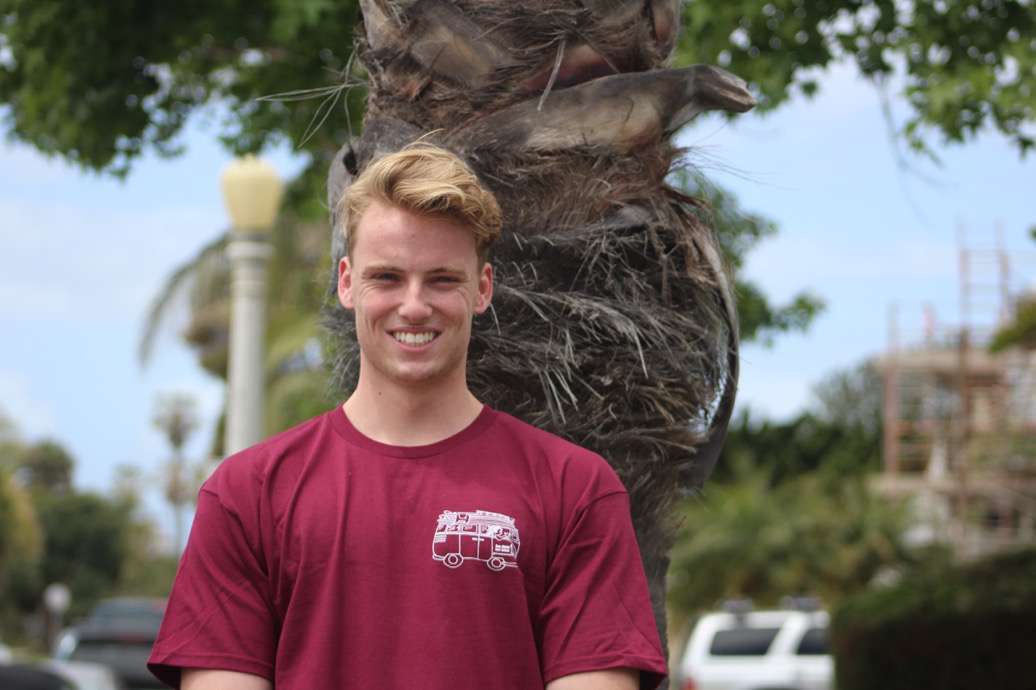 I've grown up enjoying surfing. I have been surfing on and off for practically my entire life. I also enjoy participating in team sports like baseball and water polo at High Tech High.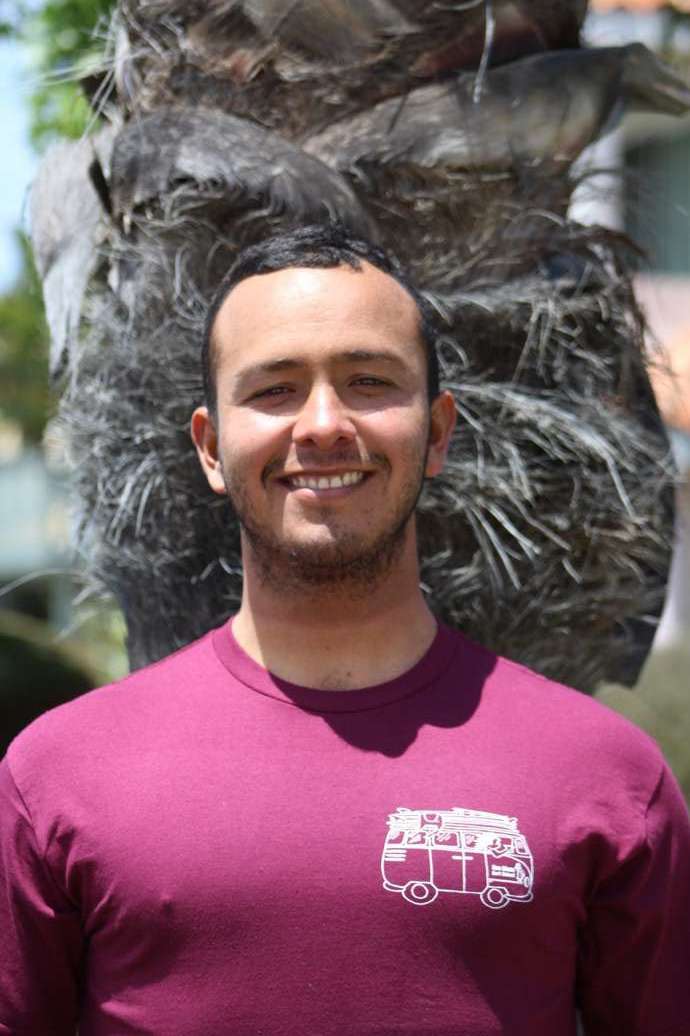 Hi my name is Genaro Garro and I am 24 years old! I am from Costa Rica! I was born and raised in a small community off the South Pacific Coast and am currently living in San Diego, California. I started surfing with a couple of friends one day after playing around in the water with a couple pieces of wood. Since then I've been surfing for a little over 10 years. I tried to do it competitively about 5 years ago and I realized I don't like it after competing in 7 competitions- 5 in Costa Rica and 2 internationally. I've traveled around Central and South America and now I have the honor to surf in North America. In addition, I have been a surf instructor for about 8 years. I surf because of the moment of excitement to see a wave, catch it and be able to ride it. Surfing is a connection between the surfer and the ocean, where two become one. What I like about surfing is the pureness of happiness- Just me and the waves, as simple as that.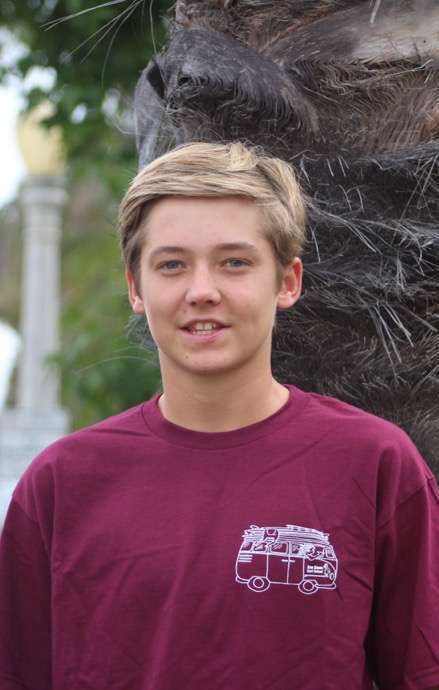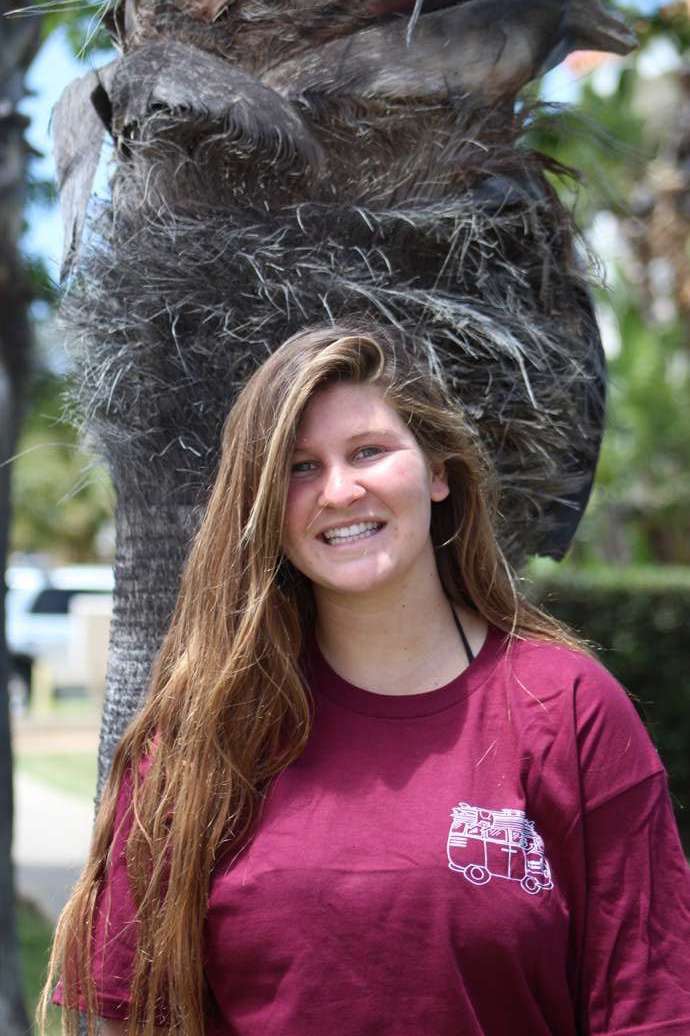 Hi my name is Chiara Fishburne. I am nineteen years old and have grown up surfing in San Diego. I've been surfing since I was five years old along with playing competitive soccer. In the fall I will be attending the University of Santa Cruz.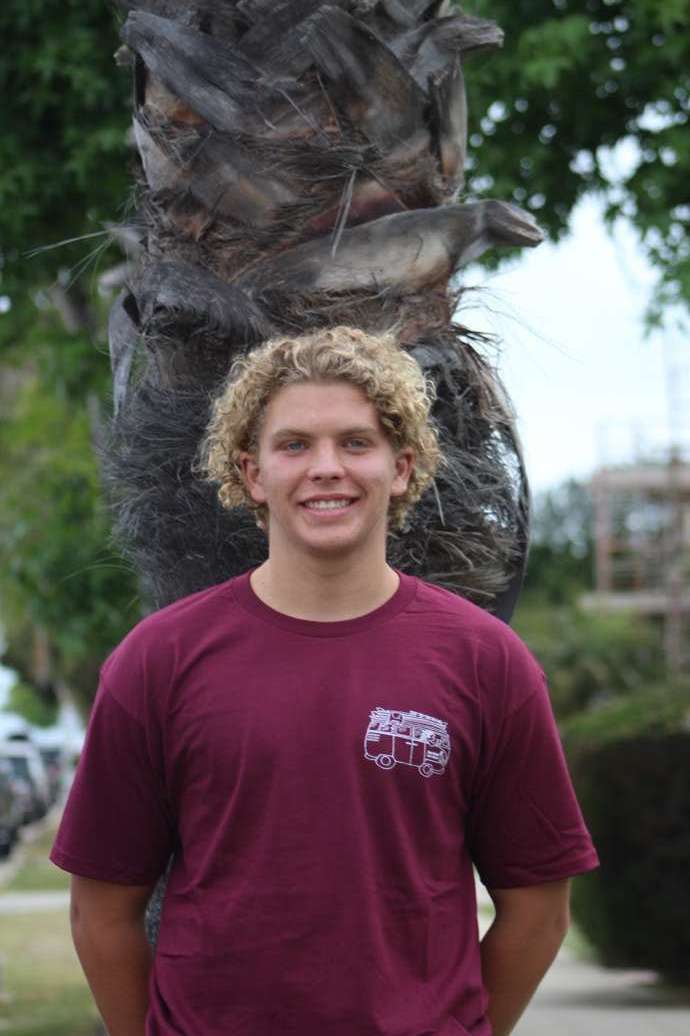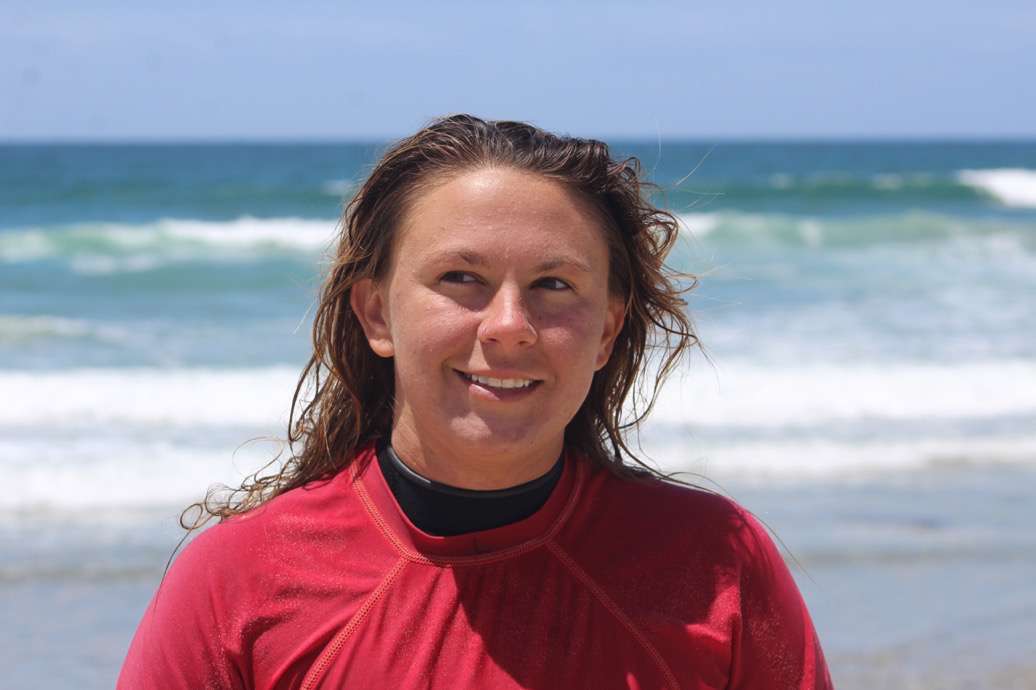 I am Jo Gatlin, descendent of past shredders. Sent down by the Wave Gods to enlighten wondering surfless souls like you, to teach the gift of walking on water. With me we will ride like dolphins in the night, stopping at nothing to become true rippers. Take my hand (and my lessons) and come, ride this journey of wavage with me.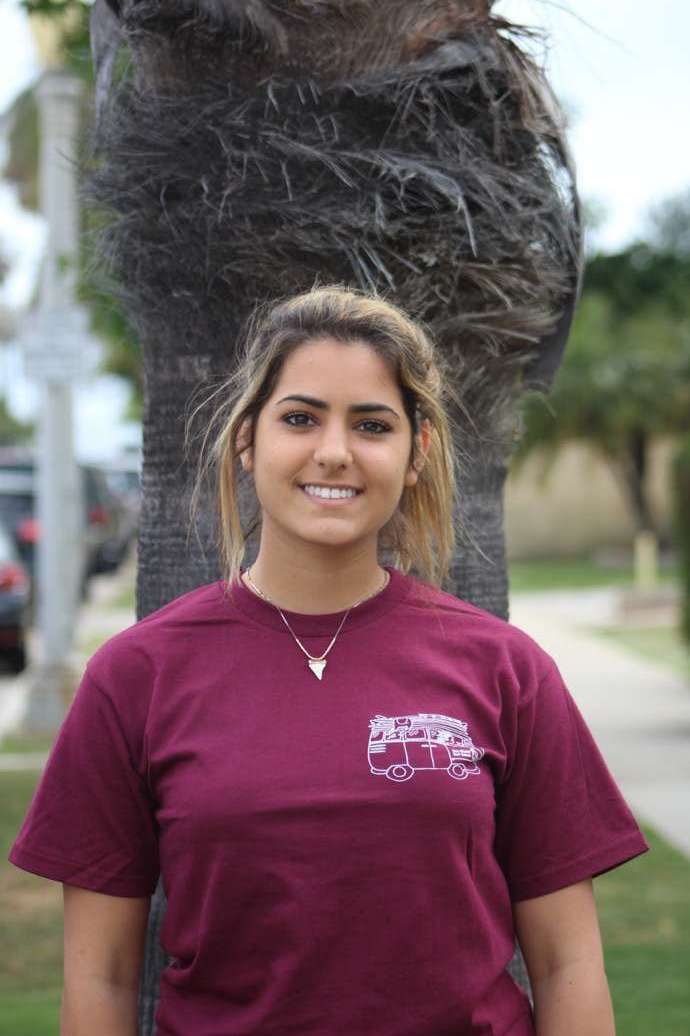 Hi! My name is Maya Goldberg! I'm from Santa Cruz, CA, but going to school down here at San Diego State University! I grew up surfing, but this summer I will be up in the office helping guys out book lessons and check in!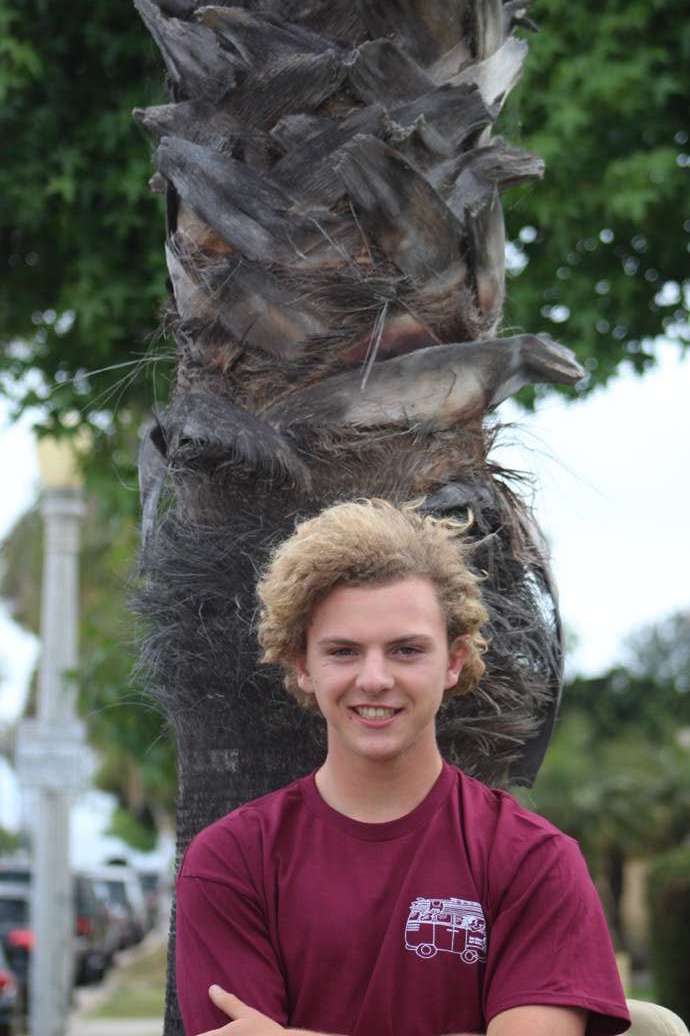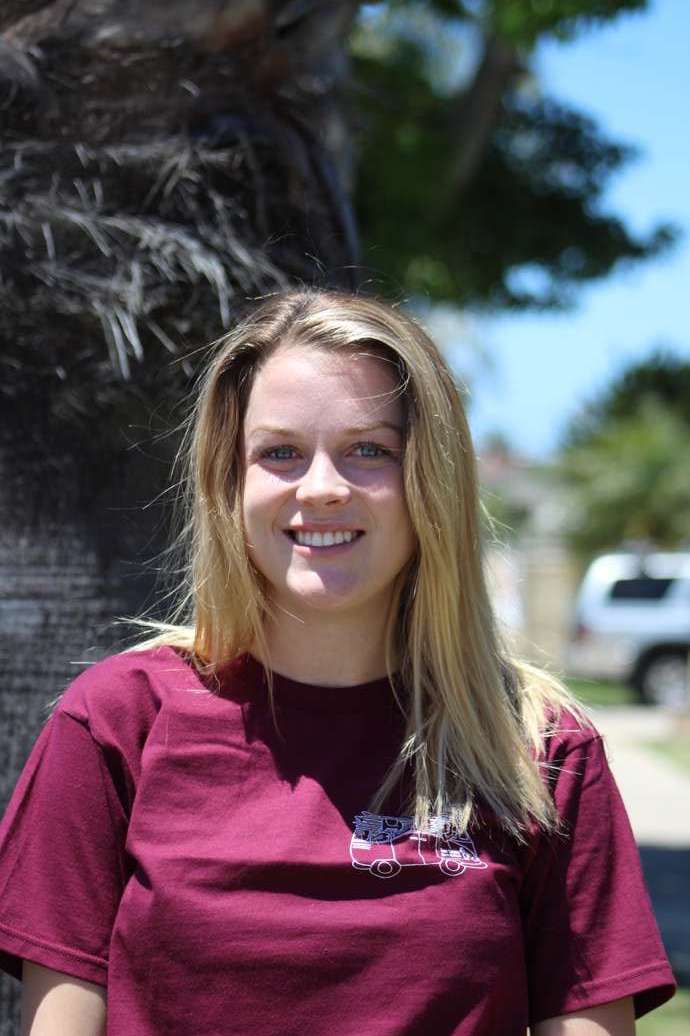 Hi I'm Siri! I'm 20 years old and just finished my sophomore year at San Diego State University. I grew up by the beach in Palos Verdes, so living so close to the beach in San Diego really makes being away from home a lot easier! I've been in surf lessons ever since I was little, and have been surfing off and on ever since. This is my first summer working as an instructor at San Diego Surf School and I couldn't be more excited! There's nothing I love more than the ocean so getting to spend so much time in the water as a part of my job is awesome.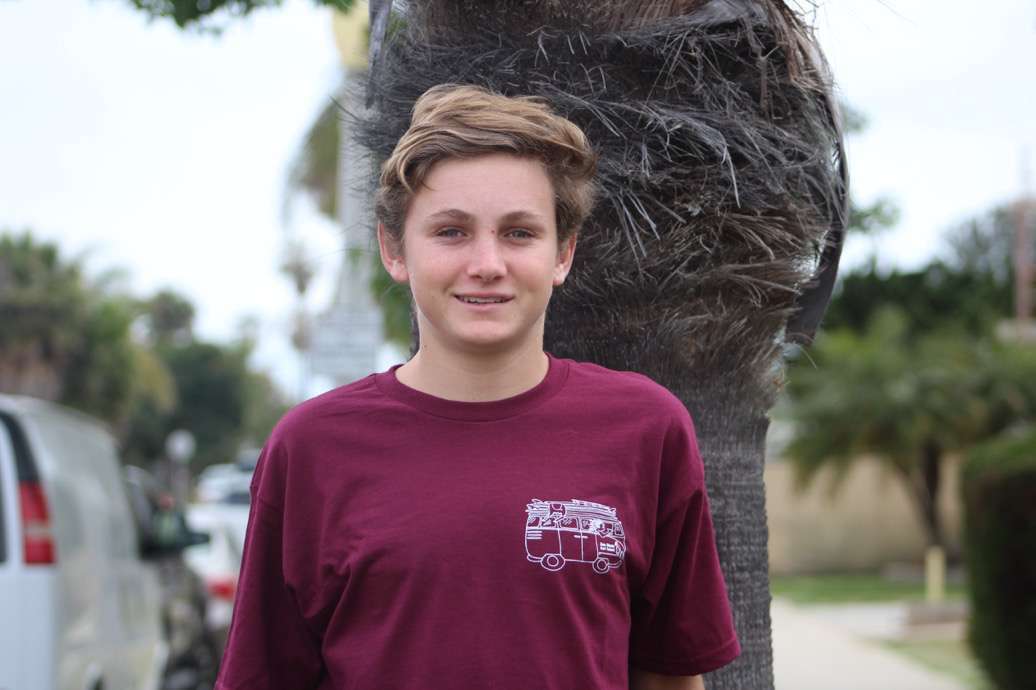 Hey my name is Will Lavelle and I am so stoked to start working for San Diego Surf School. I am going into 10th grade at La Jolla High School. I can't wait to be apart of this awesome organization and help teach all kinds of people how to surf. Thank you so much for this opportunity and I am beyond excited to begin.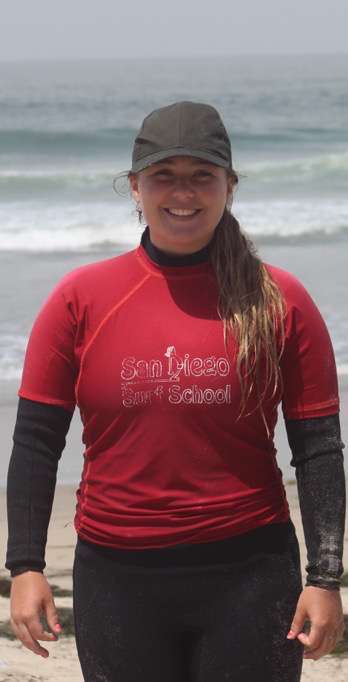 Dia dhuit- as the Irish would say! My names Hollie Martin I'm 20 years old and I'm from Cork, south of Ireland.

Ive been surfing since I was 14, after my dad bought me my first bic board, spending my summers in my summer home, surfing everyday, in the south of Ireland. I'm currently studying languages which has brought me to several countries, leading to riding several different waves.

I've the privilege of spending this summer working alongside the fantastic team of surf instructors and co workers here in San Diego Surf School,


Slan go foil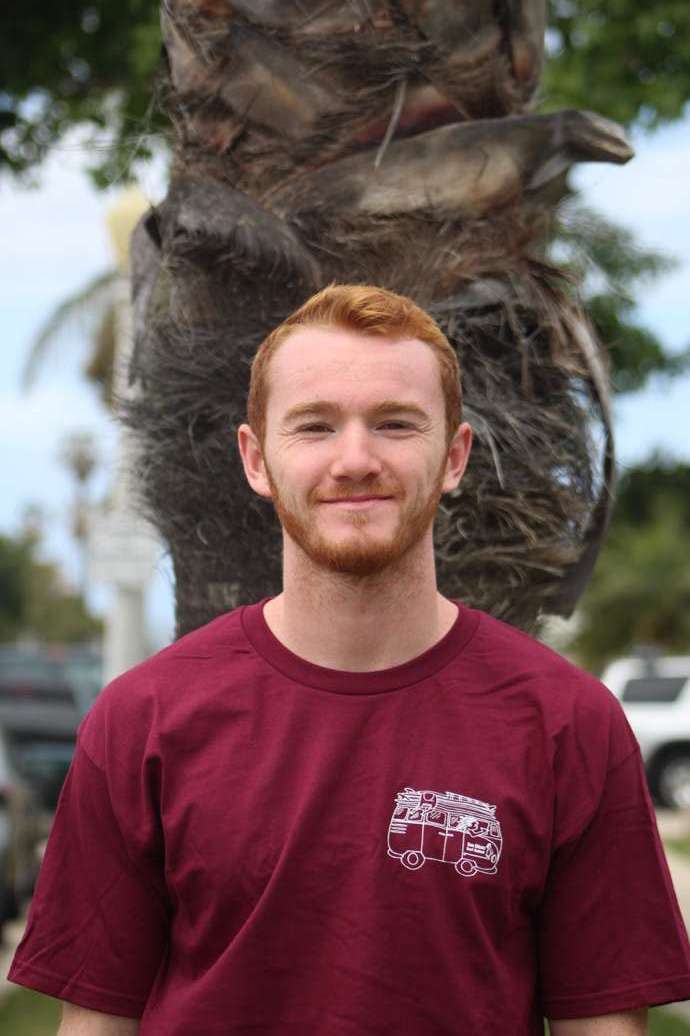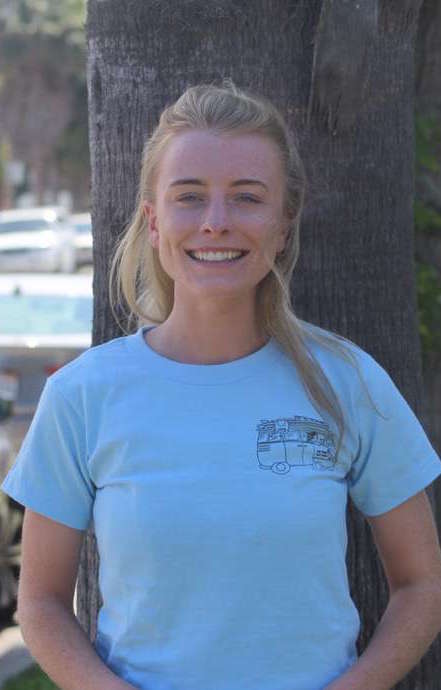 From Co. Cork in Ireland, I am lucky enough to be able to spend my Summer in sunny San Diego. I'm currently studying medicine at University College Cork and will be returning there come September. But for now I'll be here in the office booking your surf lessons!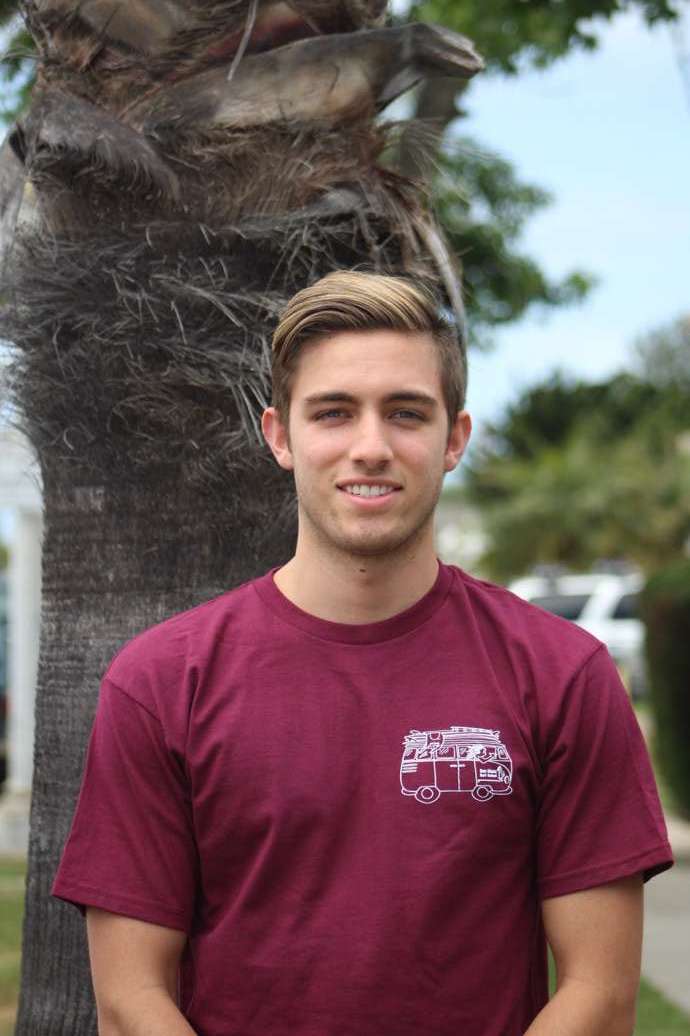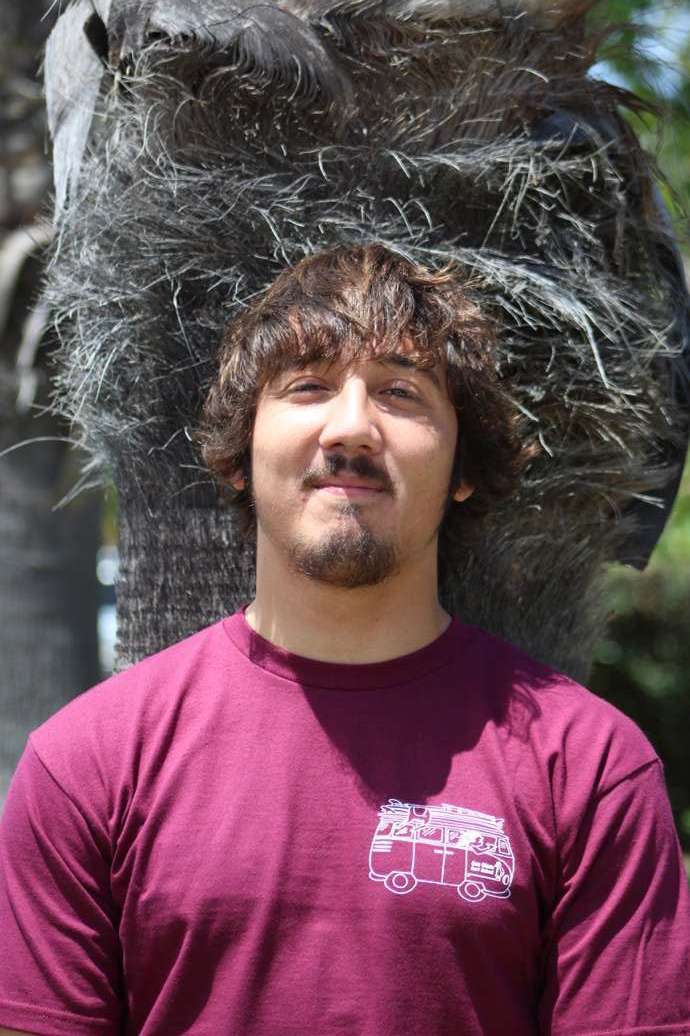 There once was a boy named matt. He went into the ocean and came back out a man. A man, ready to teach you the ways of the waves.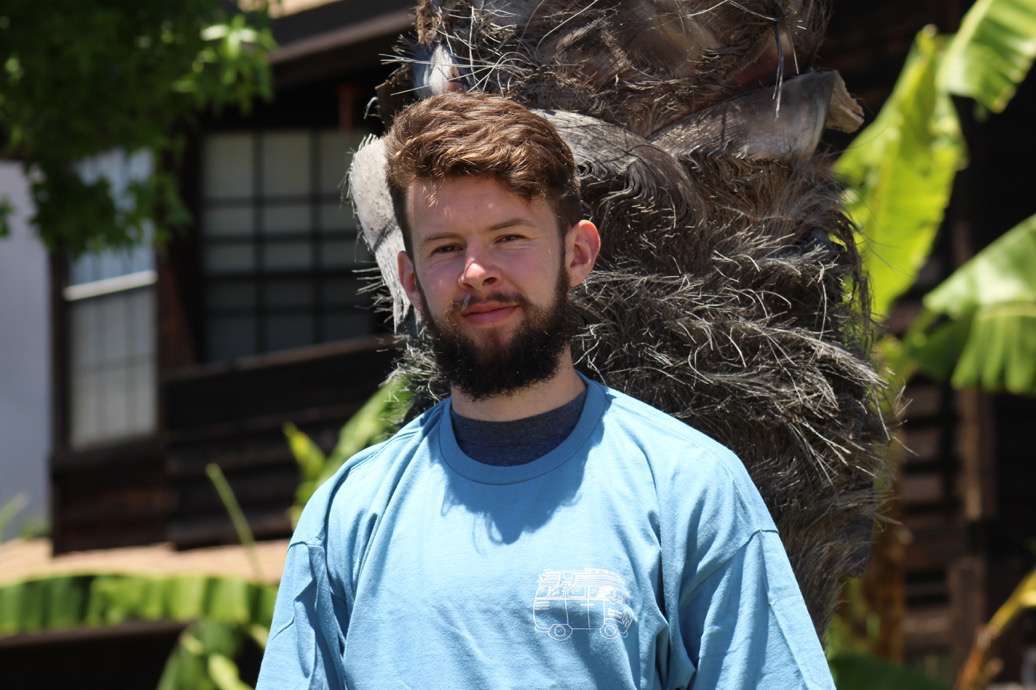 Matthew is ainm dom. Surfer from the south of Ireland. Originally began surfing at Garretstown beach at the local surf school. Have surfed at home and abroad in places such as fuertaventura in the canary islands. Active committee member of cork's University Surf Club and now I'm here in California to teach in San Diego's premier surf school.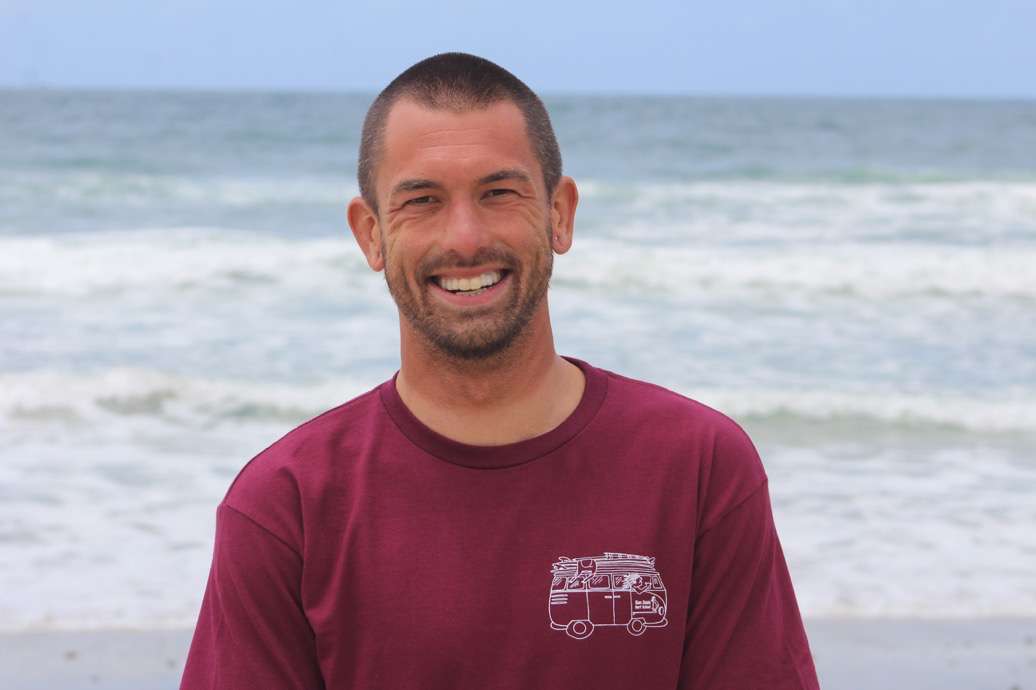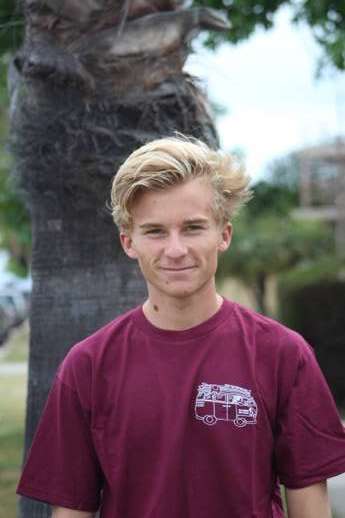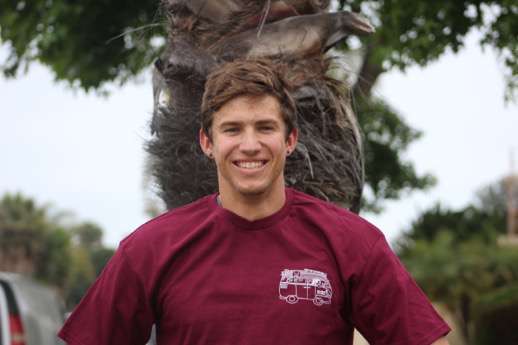 I grew up in Central Florida, surfing occasionally on what most people out here would call ripples. I started working for San Diego Surf School for my first job in the summer of 2014, and then again in the summer of 2015. I saved up enough money to start flight school in Utah and now I'm back working with my second family to make enough money to finish.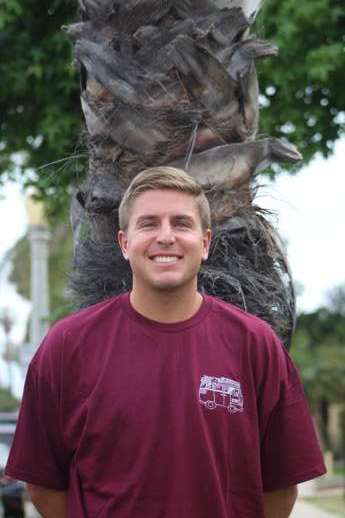 I grew up in Orange County, and spent all of my free time either playing sports or in the ocean. Bodysurfing and bodyboarding consumed my life as a young kid, and eventually led to a nasty surfing habit that persists to this day. Six years ago I moved to San Diego to attend UCSD. I had never lived this close to the ocean until moving to San Diego, and I can't imagine living anywhere else now. Living in PB means that I surf 3-4 times a week. Since graduating from UCSD with a B.A. in Literature and Master's in Education, I have been working as a middle school English teacher. But school's out for summer, and now I'm looking forward to sharing my love of the ocean with everyone who is looking to learn how to surf.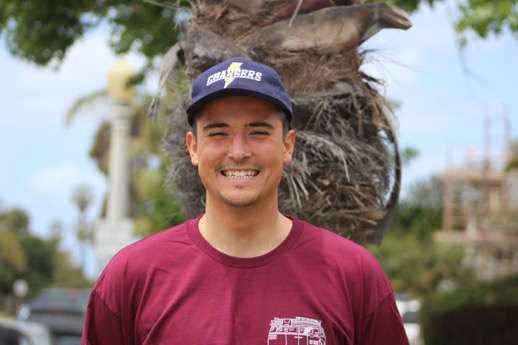 I have been surfing since I was a little kid. My dad first taught me and my brother how to surf and we still all go out together to this day.
I love being a surf instructor because of all of the people I get to meet and share the special experience with. I have met people from all around the world and look forward to making their experience one to remember. I always like to say, helping someone catch a wave is just as good as catching a wave for yourself.
I grew up in Trabuco Canyon, California. At the time, all I could do was skate because my parents lived an hour inland. I obtained my Scuba license and tried surfing a few times as a kid, but I wanted to do more. That's when I transferred from community college to SDSU so I could pursue my dream of living closer to the beach. I've been in San Diego for several years, and instantly became involved with the surf culture. It gave me a chance to learn more about myself as well as meet many wonderful people with the same interests.The more I paddle out, the more fun it becomes! I have always been fascinated by the beauty of the ocean, and surfing connects me to the energy it brings forth. It's the longest, but the most gratifying process. Just like real life, surfing requires patience and commitment. It not only builds character, but also passes around positivity, encouragement, and good vibes. Like my friend Johnny Fay quoted "Surfing is never mastered, it's rather practiced for a lifetime." I'm stoked that I get to spread the enlightening spirit that surfing has to offer. I don't surf to prove anything, I surf mainly because it's pure enjoyment.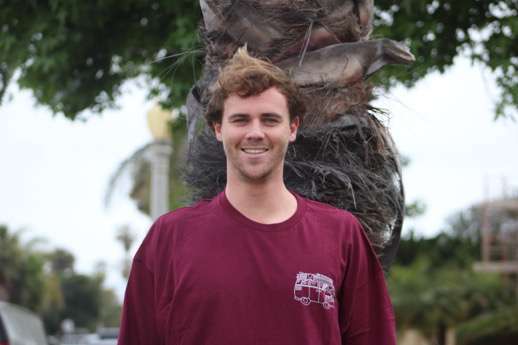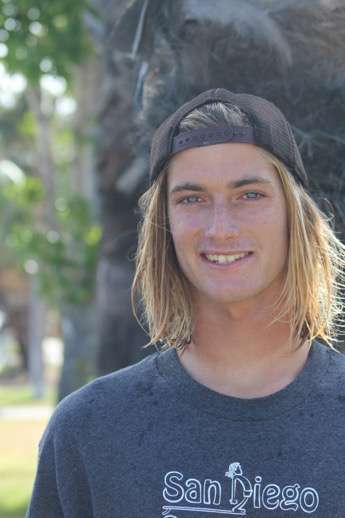 My name is Gabriel Richardson. I moved to California when I was four years old and have been surfing since I was seven. Surfing turned into a passion for me when I was in high school and now as an upper classmen at Point Loma Nazarene University, studying Global Business with a math minor. I figured I would share that passion with as many as possible! I've surfed up and down the west coast in America, Mexico, and multiple islands in Hawaii.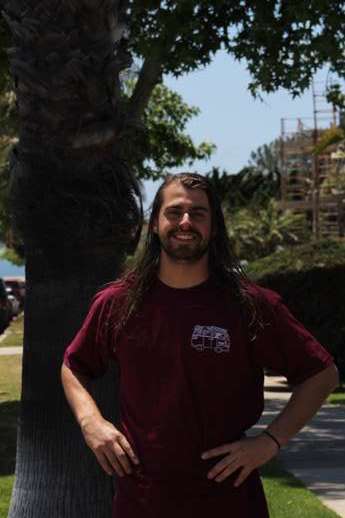 Hi, my name is Nick Roberts and I'm from El Dorado County, CA. I learned how to surf by taking summer trips to Santa Cruz through out high school. Growing up near the mountains, I had a love for skateboarding and snowboarding, so learning to surf felt like I was completing the trifecta. After all, surfing is the mother of all board sports. Now I want to share that awesome feeling of catching your first wave with everyone!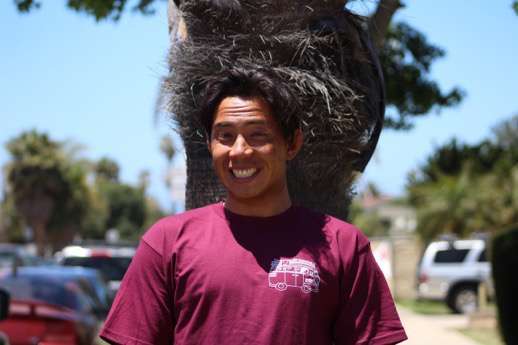 Many many moons ago, as my father came in from an evening surf down in Imperial Beach he found me. Nestled in a bed of Seaweed I was clutching a California burrito in one hand and small baby seal in my other. He brought me home and convinced my mother to let him keep it. Once I hit the tender age of six he taught me to surf. After years and many early morning surf sessions later I started teaching lessons at San Diego Surf School. Nobody knows exactly how long I've been here and some would say that nobody cares. I got my start as Andy's assistant before becoming instructor Cyle's hero. I've taught everyone to surf during my time here. Literally everyone. Look out into the surf and pick a person you see, I taught them to surf and I can teach you too. I enjoy seeing people coming back to the beach to surf whether it's with us or just a familiar face. So like the great Bob Barker use to say, "Come on Down".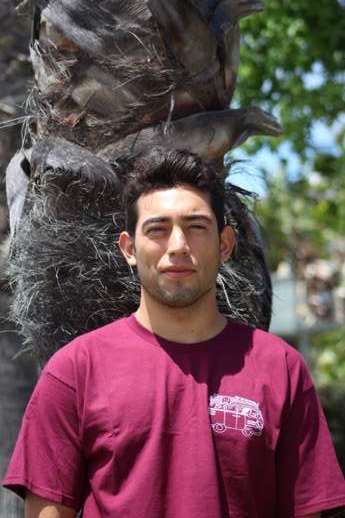 Hi, I'm Jorge. I grew up in LA and picked up surfing after my father took me when I was 8. Growing up near Venice Beach and Santa Monica I was always in the water. I went to surf camp every summer and created some of the best memories of my life. I always try to implement that surf camp joy that I remember experiencing into my lessons. I also spent many years as a junior lifeguard that allowed me to build a strong sense of comfort in the water. It was only natural then that I became an instructor. In high school, I started teaching surf lessons. I moved to San Diego to continue my education and work at San Diego Surf School!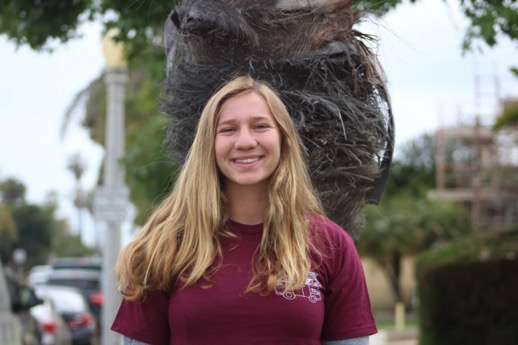 Hello I am Rebecca Siegler. I'm a San Diego local, born and raised in Ocean Beach. I am 17 and attend Francis Parker High School. I love the beach and have been surfing for the last six years. I am so happy to be a part of this team and can't wait to help share the stoke this summer!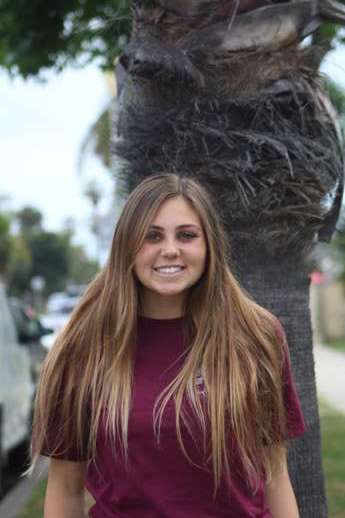 My name is Jess. I'm a junior at Cal Poly SLO studying to be an elementary school teacher. I grew up in San Diego, learned to surf at age 7 and attended dozens of surf camps as a kid. I love the ocean and for the past seven years spent my summers on the island of Kauai as a junior lifeguard and swimming with sea turtles. This summer I am excited to be in San Diego before I venture to Florence, Italy to study abroad. I am all about adventuring, paddle boarding, hiking, yoga and spending time by the sea. I'm excited to encourage the fun of surfing and share my passion with all the clients that come through San Diego Surf School.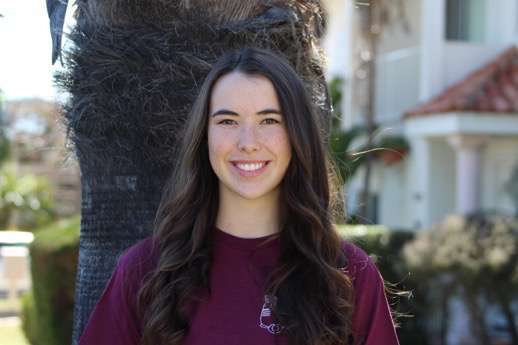 Originally from the beautiful, Pacific Northwest, but am currently enjoying the sunny weather down here in San Diego. I am a senior at the University of San Diego, studying Communication Studies. While I won't be out on the water instructing, I am stoked to meet you guys in the office and book your surf lessons!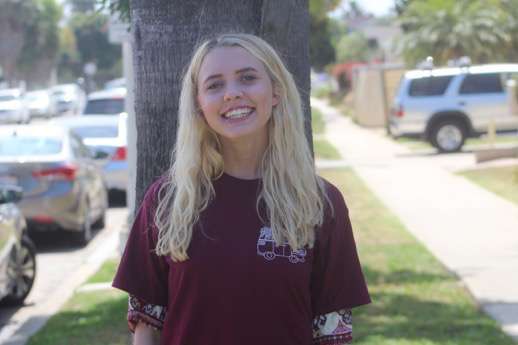 I'm Emma, and I'm from Cork in Ireland. I'm staying in San Diego for the summer and will be here in the office booking lessons. I love everything about San Diego, especially the weather and the people! I am currently studying elementary school teaching in Mary Immaculate College in Ireland.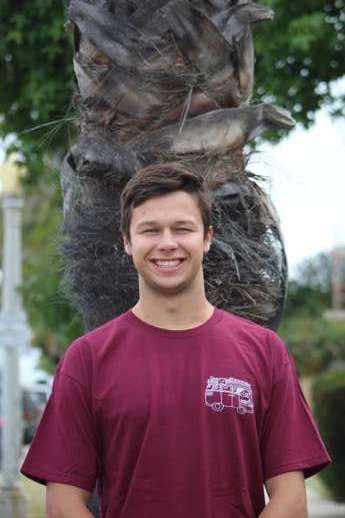 Hi my name is Riley and I'm a third year student at San Diego State University. I started surfing two years ago when I moved to the area for college and I haven't stopped since. I love the ocean and being a surf instructor is a great way to share that love with other people.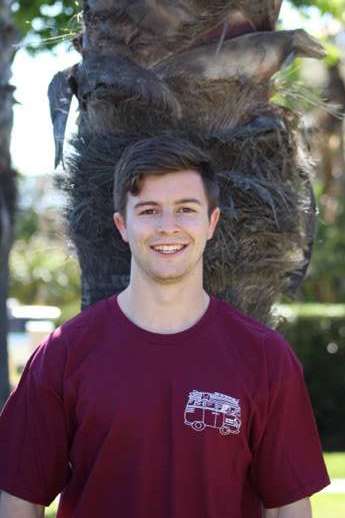 I was born and raised in Lompoc, CA where our only beach is famous for a nice long left and serial killer shark. I've lived down here in San Diego for four years and never plan on leaving. Stoked for an awesome summer down here in Pacific Beach, it's gonna be a good one!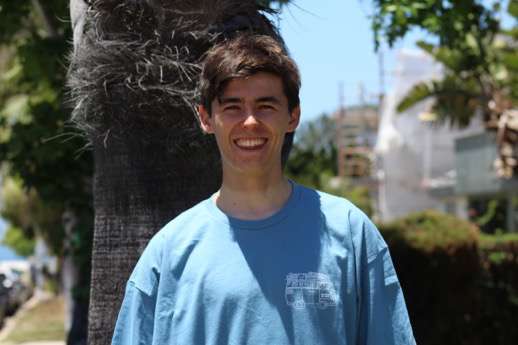 Is mise Eoin (That's Gaelic for my name is Owen). I've been surfing for the last 8 years mainly in Ireland, although I also love surfing in warmer water for a change. I'm a committee member for my college surf club and I'm stoked to be teaching surf lessons here in PB this summer! I've surfed in Morocco, Fuerteventura, France, SoCal and am hoping to keep adding to this list.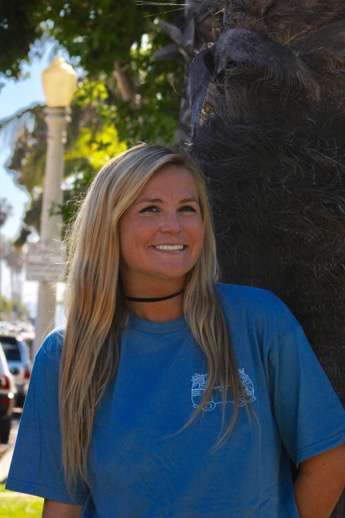 Hi! My name is Marilyn Waidelich and I am currently a junior at San Diego State University pursuing a degree in Business Marketing. I am originally from a town called Danville in the Bay Area, but definitely see myself staying in San Diego. I love going to the beach and watching surf competitions! I plan on catching more waves this summer!